Oval Shape
Oval-shaped diamonds were introduced some 200 years ago, with the modern version of the cut being invented in the early 1960s by Lazare Kaplan. The oval is an elongated, symmetrical, round cut diamond.
The 58 facets of the oval cut capture the same brilliance and allure of a round brilliant cut, with the added elegance of its elongated shape. Oval cuts appear larger than round cuts, making them a sophisticated alternative for a wide variety of uses including engagement rings, pendants, earrings and many other forms of jewellery.
All oval cuts have some trace of a dark discoloration in the middle of the diamond, called a 'bow tie'. As this name suggests, this pattern resembles a bow tie and its intensity could be directly linked with a poor cut. It is recommended to keep this characteristic to a minimum to ensure the quality of your diamond.
Oval cut diamond engagement rings offer the scintillation and brilliance of the round brilliant cut, with a larger and longer look. They are feminine, elegant and flow down the finger. They are ideal when matched with side stones and for use in halo and trilogy style engagement rings.
At Kalfin Jewellery, we take the selection of oval cut diamonds very seriously. All oval cut stones must adhere to our strict selection criteria. We welcome you to arrange an obligation-free consultation to view and explore our oval cut diamond inventory. Our expert advice and guidance will ensure you make an informed decision that is right for you.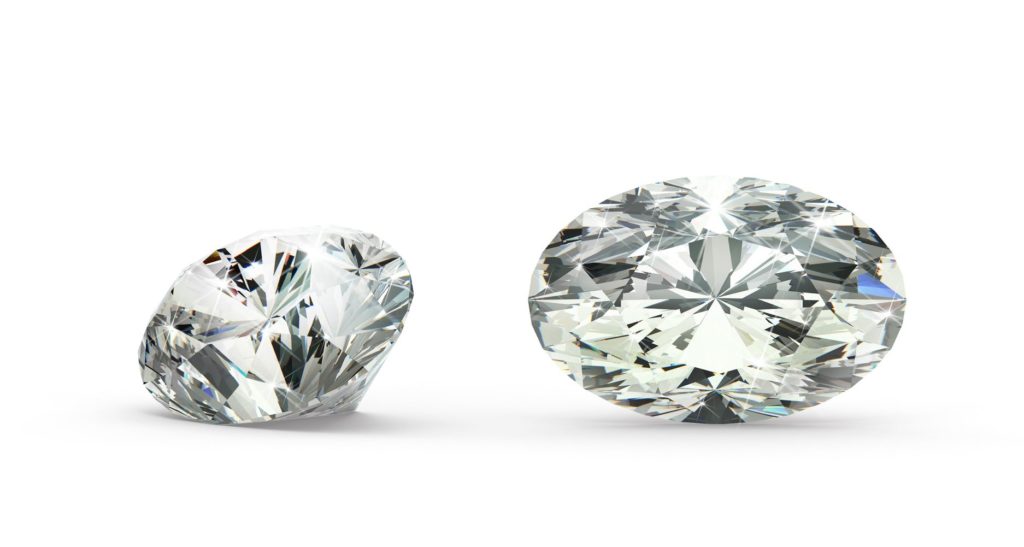 Want to learn more about Diamonds?
To schedule a consultation or simply ask a question enter your details in the form below.
"Anthony and Yasemin were amazing and helped me find a ring that suited my style.
They both have an incredible way of making you feel like their most important customer. They were great at educating me on the various aspects of diamonds which made my decision easier.
This is the only jeweler you should be going to!"
Farrah K.
"Simply outstanding customer service from start to finish!
Thank you so much Anthony for crafting such a stunningly beautiful and unique ring. Anthony and Yasmin were an absolute pleasure to work with during the consultative process and worked within my budget.
I highly recommend Kalfin Jewellery."
Jacinta O.