Tanzanite
In 1967, we saw the discovery of a relatively recent gemstone called Tanzanite. This lush blue gemstone is only found in Tanzania, which is how its name was derived. This exotic new gem (which is a blue variety of zoisite) has colours ranging from bluish-purple to the more favoured pure blue hue.
Its vivid colour, transparent beauty, high clarity coupled and potential for larger cut stones has fuelled its popularity.
Tanzanite is the birthstone for December and represents the 24th wedding anniversary.
Reduced deposits of quality coloured gemstones and the demand for specific quality grades has led to the introduction of treatments. It has become common for coloured gemstones to be treated, although some processes are more acceptable than others. Tanzanite derives its colour from a heat treatment, as it is usually a brown colour.
We welcome you to view our coloured gemstone collection or to arrange an obligation-free consultation at our Collins Street boutique in the Melbourne CBD to explore your choices. Our tutorial with real loose diamonds and coloured gemstones will ensure you make an informed decision that is tailored to your specific needs. Dealing direct with the designer also ensures great value for money and guarantees your satisfaction.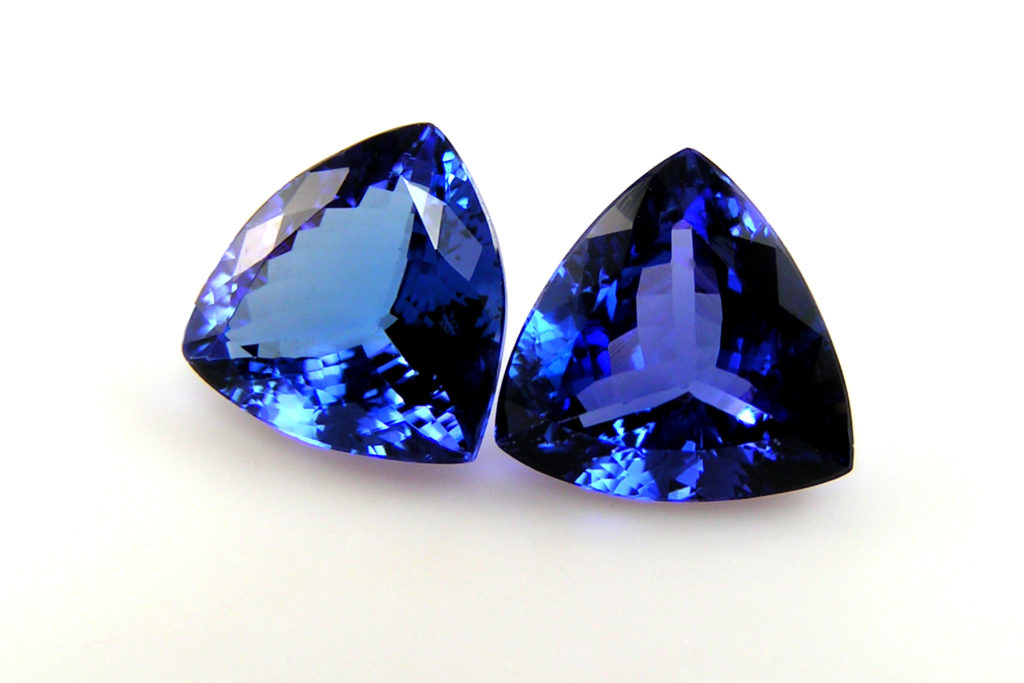 Want to learn more about Coloured Gemstones?
To schedule a consultation or simply ask a question enter your details in the form below.
"Anthony and Yasemin were amazing and helped me find a ring that suited my style.
They both have an incredible way of making you feel like their most important customer. They were great at educating me on the various aspects of diamonds which made my decision easier.
This is the only jeweler you should be going to!"
Farrah K.
"Simply outstanding customer service from start to finish!
Thank you so much Anthony for crafting such a stunningly beautiful and unique ring.  Anthony and Yasmin were an absolute pleasure to work with during the consultative process and worked within my budget.
I highly recommend Kalfin Jewellery."
Jacinta O.