Can you propose without a ring?
Posted on
Proposing without a ring can be a risky game, but for most new aged males and females, it is becoming less of an issue. Yes proposing with a ring makes it more traditional, but if you decided some time ago that the time has arrived to pop the question and you have not progressed any further than this, then it might be because you are apprehensive about choosing the right ring. Are we right?
If this is the case, rest assured, we get it, we understand! No one wants to get down on one knee and ask the love of their life for the hand in marriage only to see them, not so subtle, look of disappointment when you present the ring!
Choosing the right ring is a process, and you want to ensure that the piece of jewellery signifies your, unconditional love, is the PERFECT piece!
If you have been putting off choosing a ring, it is probably because you are not feeling 100% confident that you will make the right choice. And let's be honest, us ladies can be a fussy bunch at times. Well, really we do have to wear it on our finger for the rest of our lives, so it is understandable. Don't let that scare you though!
Some guys and girls, and there are plenty, feel confident that they know exactly what she wants. They may have been provided with a few helpful hints or have one of the best resources, one of her closest pals or family members, who knows exactly what she wants.
But, if you don't fall into the above category, there is no need to put off the proposal any longer! No rules are stating that you must propose with a ring! For those who don't feel confident with investing a significant amount of money on a ring, because they're not sure they will get the desired reaction, then there are a few ways to navigate around this obstacle.
Anyway, so maybe you have decided you will propose without the ring! What are some helpful hints to make you feel a little more prepared?
How to propose without a ring?
If you're not proposing with a ring, you might want to consider another creative way to make the occasion feel special and memorable (well more memorable anyway). Depending on your loved one, will depend on what you decide to use/do! Maybe you want to be funny like AFL star Adam Cooney who proposed with a burger ring to Haylea MacCann. Or you can go with a less comical option and choose a lovely ring that she can hold onto for sentimental value and then together you can choose the engagement ring. It all depends on the plan that will resonate with you!
You could even not have a ring at all and plan out a different way to propose where a ring is not needed. For example, you could have breakfast in bed where the food spells out marry me or have little sticky notes with nice words of affirmation and then "will you marry me?"
You can go whatever way you want with it, and of course, it will be what works well for your relationship!
We have helped many customers in the past who have done this on several occasions for partners. They know what stone they are after but are just not 100% sure about the design. The loose gemstone is beautifully presented in a box for you to propose with, and then together you go through the journey of designing the ring to house the gemstone she said yes to.
There are so many options for you!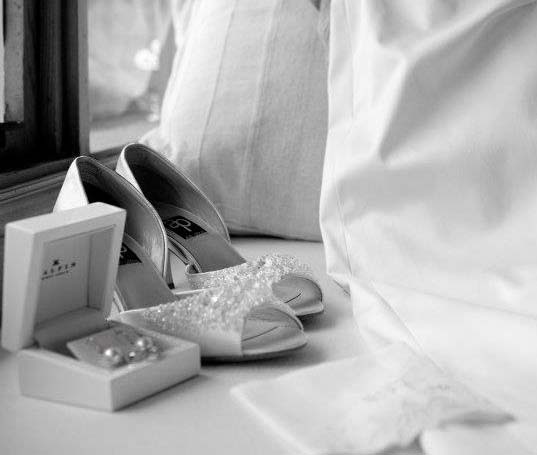 The benefits of proposing without a ring
Of course, if you are still feeling a little uneasy, we have some benefits for you to make you feel a lot better about your "proposing without a ring choice".
Saves you money
You might love your partner so much that you want to express your commitment to them, but you don't have the funds right now. That is okay! You can propose anyway. Don't be hard on yourself! Just find an excellent replacement or a sentimental value and choose the ring when you have the finances to do so! It really is the thought that counts.
The perfect ring is chosen
If you decide to choose the ring after the proposal, it means your partner has the choice of her own ring! This will ensure the piece of jewellery she has on her hand every day is what she LOVES. Otherwise, everyone involved will just feel deflated if the ring isn't what your partner likes! Plus it is a good bonding exercise, choosing the ring together!
You don't have to wait
Maybe you are impatient and don't want to wait for a ring to be made? Well propose anyway and deal with the ring later! If you struggle with waiting around and pondering on decisions, then act and tighten up the finer details after you have proposed! At the end of the day, she will be wearing that ring for a while, what's waiting a couple of extra weeks for the ring?
Final thoughts
When it comes to proposing, there is no need to put added pressure on yourself to get the perfect ring, to pick the perfect location and the perfect moment. It is all about two people who love each other, making a commitment to commit to marriage.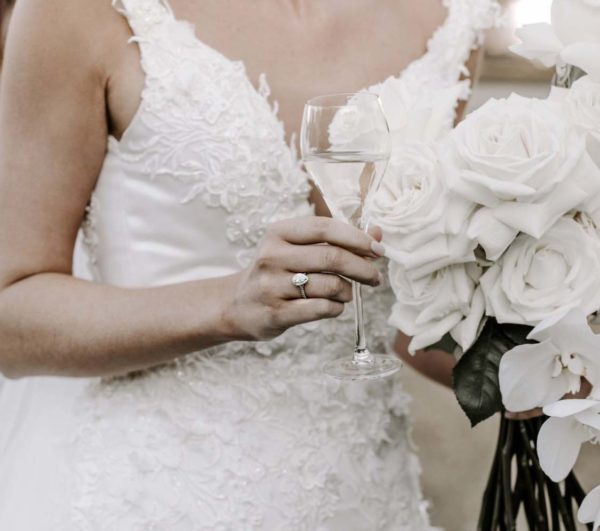 Whether you don't have the money now, aren't confident in your ring choosing abilities or are too impatient to wait for the ring to be made, all you need to do is plan and act! Pick a nice way to propose without the ring. You can make it funny, romantic, or whatever you want!
At the end of the day, it is the meaning behind the act that really matters! Once you are ready, we are here is to guide you with that perfect ring!