Need a Great Push Present Idea? 6 Types of Exquisite Jewellery
Posted on
While baby showers are a storied tradition to help first-time parents prepare for their new arrival with troves of baby gifts, a more recent development known as the push present is a gift that specifically honours the mom to be on the occasion of her baby's birth. If you know a new mom who you would like to shower with affection on that special day, we've collected the best push present ideas that any lucky lady would be thrilled to receive.
Commonly, the push present is a keepsake for the mother, usually from her significant other or close family members; however, as the tradition grows in popularity, it's not unheard of for new fathers to receive gifts as well.
This guide focuses on jewellery gift ideas for the new couple. This classic and beautiful present represents a little bit of added luxury to brighten the postpartum experience—a perfect reminder of one of the most important days in their lives.
What is a Push Present?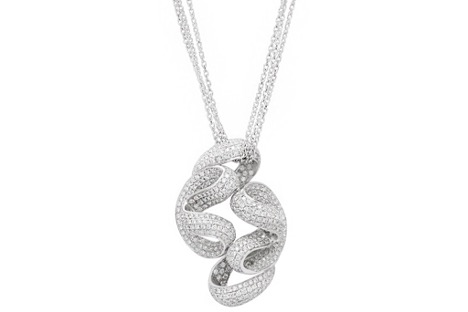 A push present is a somewhat on-the-nose name for a gift given to a new mother. It commemorates the birth of the child and the hardship that the mother overcomes in the months leading up to the joyous day.
While the moniker "push" seems to be taken from the idea of natural birth, push presents can be gifted for any birthing plan, be it natural or a c-section. The most important part is that the gift rewards the mother for the hard work of bringing a new baby into the world.
Jewellery is perhaps the most common push gift, matching in luxury the magnitude of achievement that having a child represents, but there are a myriad of ways to get creative and come up with the best gift.
Push Present Traditions
Push presents entered the public eye about two decades ago, and have been growing in popularity ever since. While it is uncertain how exactly the tradition came about, a few theories have circulated as to why they have become so popular.
For one, women have begun speaking more openly about their experiences, including the difficulties surrounding childbirth. With men becoming more involved at home and taking a more active role in raising a family, a gift to commemorate and congratulate a new mother or a couple of new parents in honour of the experience is a logical progression.
Many celebrities have also increased the popularity of this tradition, with the likes of Beyoncé Knowles and Mariah Carrey showing off beautiful new jewellery pieces.
There is still some variability in deciding push gifts are best presented. One popular option is to give the mother her gift at the hospital when the baby is born. That said, electing to do it before or after the due date is also a reasonable decision, given that the hospital visit will likely be very busy with many new responsibilities.
Excellent Push Present Ideas
If you're in the market for the perfect push present for a lucky new mother, look no farther than our impeccably-crafted
jewellery
selection. The following are some of our favourite styles for marking the occasion, but as our specialty is in customisation, any style can be personalised with different types of stones, a rainbow of colours, and an array of precious metals (rose gold, sterling silver, and many more) to choose from. Keep reading to get inspired!
Eternity Rings
Eternity rings
are a simple and classic design that wow any recipient for any occasion. They make for particularly good push presents as the unbroken circlet of diamonds or gemstones is a historic symbol of a love that lasts for a lifetime.
For a simpler design, half-eternity rings are equally elegant and meaningful, with gemstones encircling only halfway around the band.
Dress Rings
Dress rings
are the ultimate fashion statement in high-class jewellery. They are also referred to as cocktail rings and can be as varied as the cocktail dresses that they are often selected to accompany.
While the new mommy may not be planning any fancy outings anytime soon, a beautiful statement ring made to match her favourite outfit will help remind her of her beauty, strength, and all the festive occasions to come.
Pendants
Similar to the dress ring, a
pendant
is a piece of jewellery that fits any occasion and can be perfectly tailored to suit any stylistic preference. The benefit to choosing a pendant over a necklace is that by changing out the chain, a pendant can be adjusted to fit a wider variety of outfits and occasions.
A simple style fitted with the baby's birthstone or a subtle metal filigree can match any outfit -- even a full day in pyjamas -- and serve as a constant, comforting reminder of that magical day when the little one was born.
Earrings
Assuming that the recipient has pierced ears, you can never go wrong with the gift of
earrings
. They are versatile and classic, and can subtly dress up any outfit, even making a simple trip to the grocery store feel just a little bit more special.
If the mother-to-be has an everyday necklace that she always wears, a beautiful pair of earrings can be made to complement it, perhaps even incorporating the birthstone of mom, baby, or both!
Bracelets & Bangles
Bracelets or bangles
are a beautiful complement to an engagement ring, wedding band, or even just an everyday watch. An incredibly customisable and diverse jewellery item, bracelets and bangles have the added bonus of easily concealing a discrete message, such as a simple "I love you," the little one's birthdate in Roman numerals, or even the baby's name in a waveform.
A charm bracelet can also allow for adding memories as your family grows.
There are many ways to personalise bracelets in memory of that special day, so get creative. We'd be delighted to help make your vision a reality!
Pearls
While not strictly a jewellery category,
pearls
have adorned the most beautiful of necklaces and rings for generations. Whether you want a classic mix of freshwater pearls, an alluring black Tahitian variety, or an elevated beauty of the South Sea, pearls have always been a staple of high-quality design.
With a beautiful new piece of pearl jewellery, you can subtly allude to the idea that your adorable new baby is now the centre of your world.
Where to Buy a Push Present in Melbourne
If you're looking for a unique piece of jewellery for a push present in or around Melbourne, Australia, consult the experts at
Kalfin Jewellery in the heart of Melbourne CBD
.
We specialise in custom designs, so feel free to
contact us
for a personal consultation, and see if we can help make your jewellery dreams a reality.