[fullwidth background_color="" background_image="" background_parallax="none" enable_mobile="no" parallax_speed="0.3″ background_repeat="no-repeat" background_position="left top" video_url="" video_aspect_ratio="16:9″ video_webm="" video_mp4="" video_ogv="" video_preview_image="" overlay_color="" overlay_opacity="0.5″ video_mute="yes" video_loop="yes" fade="no" border_size="0px" border_color="" border_style="solid" padding_top="20″ padding_bottom="20″ padding_left="30″ padding_right="30″ hundred_percent="yes" equal_height_columns="no" hide_on_mobile="no" menu_anchor="" class="" id=""][title size="1″ content_align="left" style_type="none" sep_color="" margin_top="" margin_bottom="30px" class="" id=""]Diamond Halo Engagement Rings[/title][separator style_type="single" top_margin="0″ bottom_margin="50px" sep_color="#cbaa5c" border_size="2px" icon="" icon_circle="" icon_circle_color="" width="30%" alignment="left" class="" id=""][one_fourth last="no" spacing="yes" center_content="no" hide_on_mobile="no" background_color="" background_image="" background_repeat="no-repeat" background_position="left top" hover_type="none" link="" border_position="all" border_size="0px" border_color="" border_style="" padding="" margin_top="" margin_bottom="" animation_type="" animation_direction="" animation_speed="0.1″ animation_offset="" class="" id=""][imageframe lightbox="yes" gallery_id="main-gallery" lightbox_image="https://www.kalfin.com.au/wp-content/uploads/2016/09/Rose-Gold-Band-1024×683.jpg" style_type="none" hover_type="zoomin" bordercolor="#f1f1f1″ bordersize="1px" borderradius="0″ stylecolor="" align="none" link="" linktarget="_self" animation_type="0″ animation_direction="down" animation_speed="0.1″ animation_offset="" hide_on_mobile="no" class="border-image" id=""]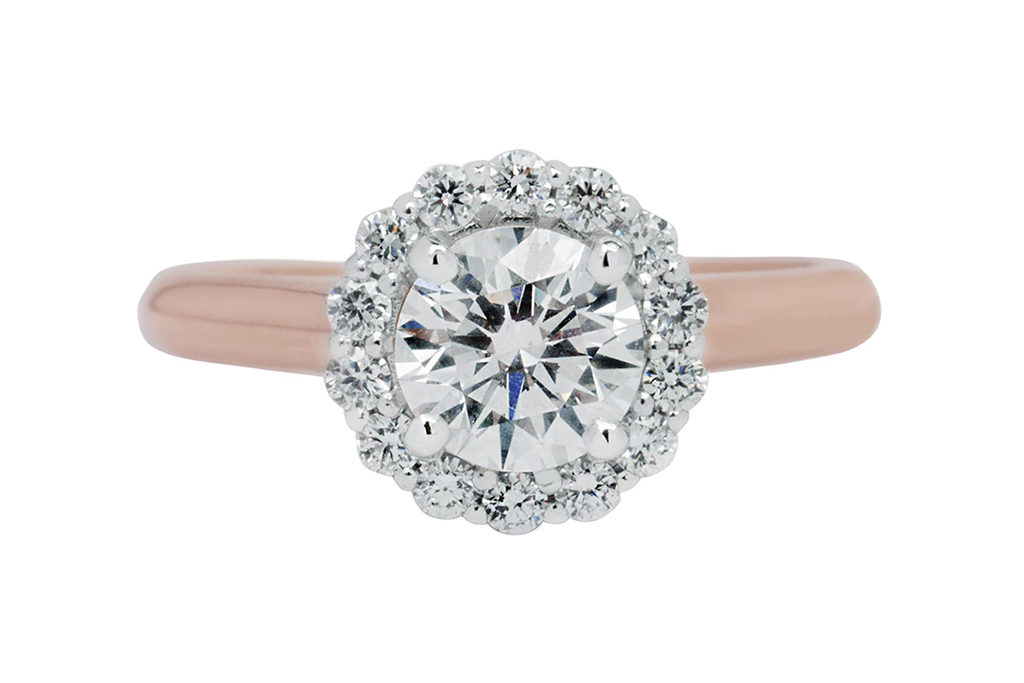 [/imageframe][/one_fourth][one_fourth last="no" spacing="yes" center_content="no" hide_on_mobile="no" background_color="" background_image="" background_repeat="no-repeat" background_position="left top" hover_type="none" link="" border_position="all" border_size="0px" border_color="" border_style="" padding="" margin_top="" margin_bottom="" animation_type="" animation_direction="" animation_speed="0.1″ animation_offset="" class="" id=""][imageframe lightbox="yes" gallery_id="main-gallery" lightbox_image="https://www.kalfin.com.au/wp-content/uploads/2016/09/Asscher-Cut-Halo-Ring-1024×683.jpg" style_type="none" hover_type="zoomin" bordercolor="#f1f1f1″ bordersize="1px" borderradius="0″ stylecolor="" align="none" link="" linktarget="_self" animation_type="0″ animation_direction="down" animation_speed="0.1″ animation_offset="" hide_on_mobile="no" class="border-image" id=""]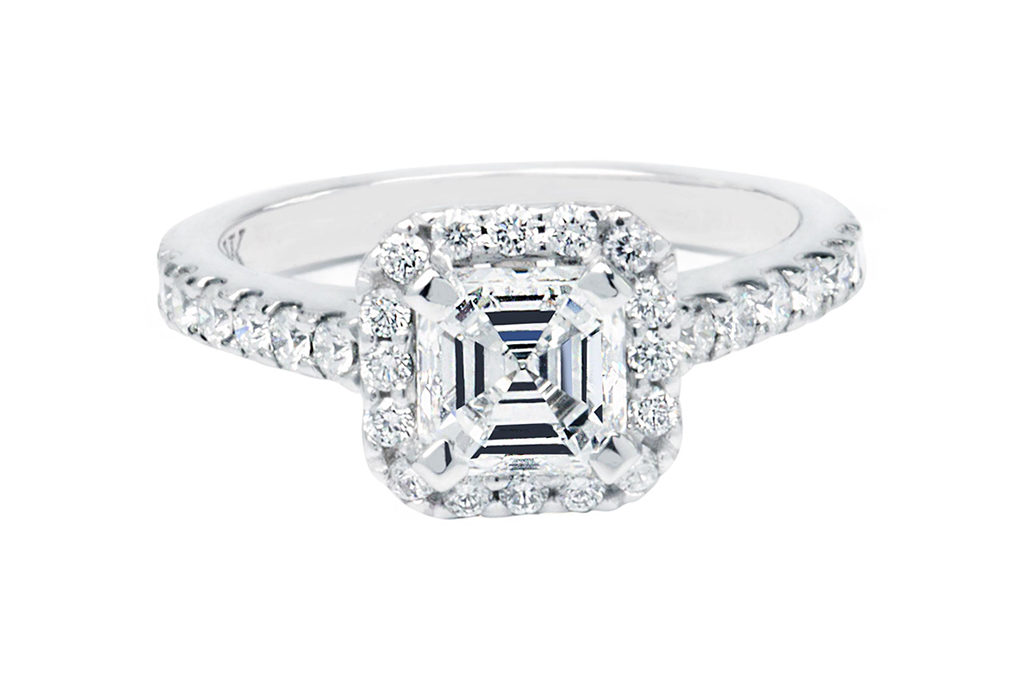 [/imageframe][/one_fourth][one_fourth last="no" spacing="yes" center_content="no" hide_on_mobile="no" background_color="" background_image="" background_repeat="no-repeat" background_position="left top" hover_type="none" link="" border_position="all" border_size="0px" border_color="" border_style="" padding="" margin_top="" margin_bottom="" animation_type="" animation_direction="" animation_speed="0.1″ animation_offset="" class="" id=""][imageframe lightbox="yes" gallery_id="main-gallery" lightbox_image="https://www.kalfin.com.au/wp-content/uploads/2016/09/Cushion-Cut-Double-Halo-1024×683.jpg" style_type="none" hover_type="zoomin" bordercolor="#f1f1f1″ bordersize="1px" borderradius="0″ stylecolor="" align="none" link="" linktarget="_self" animation_type="0″ animation_direction="down" animation_speed="0.1″ animation_offset="" hide_on_mobile="no" class="border-image" id=""]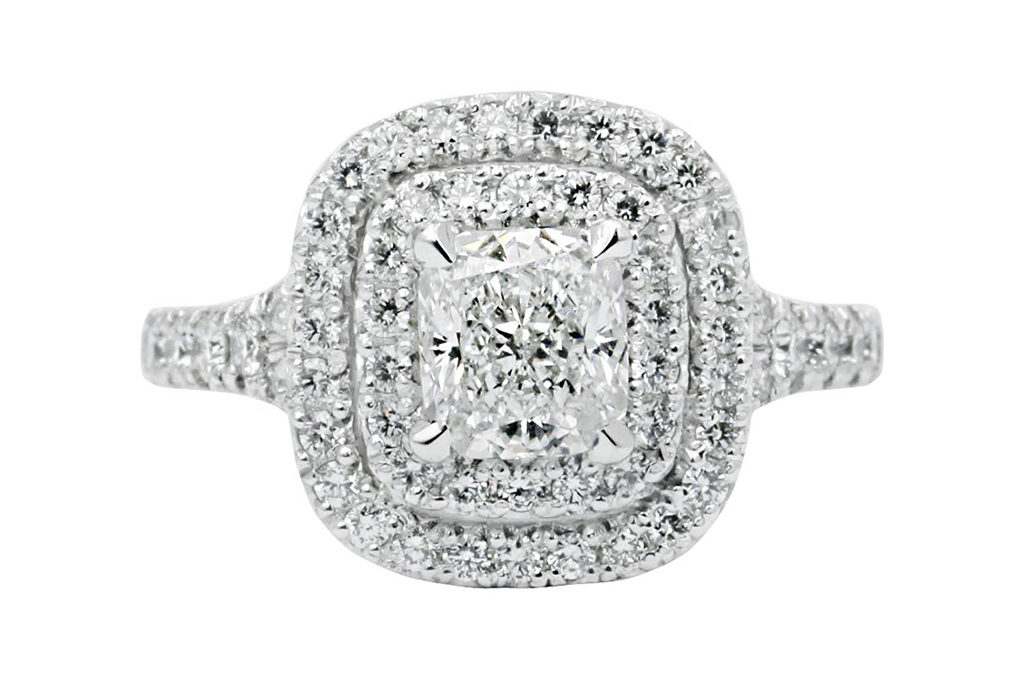 [/imageframe][/one_fourth][one_fourth last="yes" spacing="yes" center_content="no" hide_on_mobile="no" background_color="" background_image="" background_repeat="no-repeat" background_position="left top" hover_type="none" link="" border_position="all" border_size="0px" border_color="" border_style="" padding="" margin_top="" margin_bottom="" animation_type="" animation_direction="" animation_speed="0.1″ animation_offset="" class="" id=""][imageframe lightbox="yes" gallery_id="main-gallery" lightbox_image="https://www.kalfin.com.au/wp-content/uploads/2016/09/Oval-Cut-Centre-Diamond-Halo-1024×683.jpg" style_type="none" hover_type="zoomin" bordercolor="#f1f1f1″ bordersize="1px" borderradius="0″ stylecolor="" align="none" link="" linktarget="_self" animation_type="0″ animation_direction="down" animation_speed="0.1″ animation_offset="" hide_on_mobile="no" class="border-image" id=""]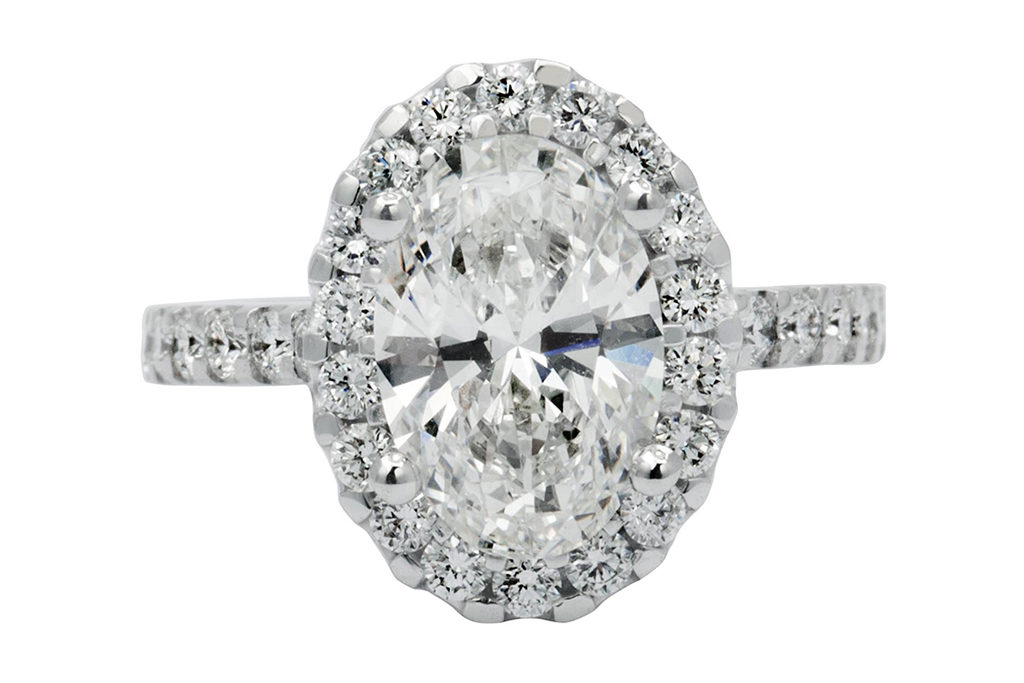 [/imageframe][/one_fourth][one_fourth last="no" spacing="yes" center_content="no" hide_on_mobile="no" background_color="" background_image="" background_repeat="no-repeat" background_position="left top" hover_type="none" link="" border_position="all" border_size="0px" border_color="" border_style="" padding="" margin_top="" margin_bottom="" animation_type="" animation_direction="" animation_speed="0.1″ animation_offset="" class="" id=""][imageframe lightbox="yes" gallery_id="main-gallery" lightbox_image="https://www.kalfin.com.au/wp-content/uploads/2016/09/Halo-Ring-With-Pink-Sapphire-1024×683.jpg" style_type="none" hover_type="zoomin" bordercolor="#f1f1f1″ bordersize="1px" borderradius="0″ stylecolor="" align="none" link="" linktarget="_self" animation_type="0″ animation_direction="down" animation_speed="0.1″ animation_offset="" hide_on_mobile="no" class="border-image" id=""]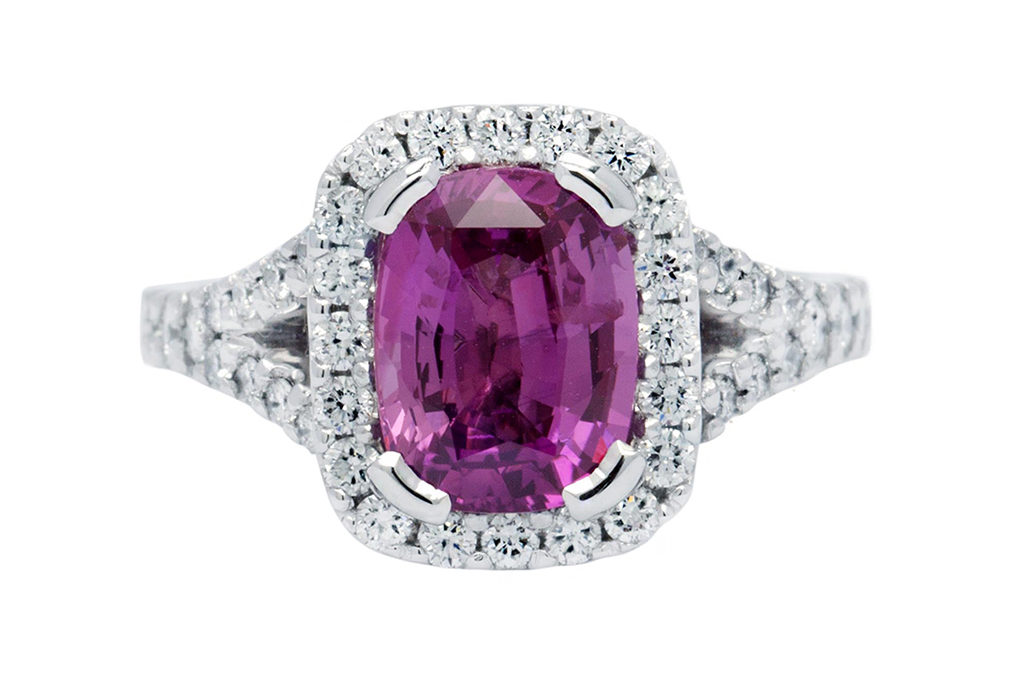 [/imageframe][/one_fourth][one_fourth last="no" spacing="yes" center_content="no" hide_on_mobile="no" background_color="" background_image="" background_repeat="no-repeat" background_position="left top" hover_type="none" link="" border_position="all" border_size="0px" border_color="" border_style="" padding="" margin_top="" margin_bottom="" animation_type="" animation_direction="" animation_speed="0.1″ animation_offset="" class="" id=""][imageframe lightbox="yes" gallery_id="main-gallery" lightbox_image="https://www.kalfin.com.au/wp-content/uploads/2016/09/Halo-Round-Cut-1024×683.jpg" style_type="none" hover_type="zoomin" bordercolor="#f1f1f1″ bordersize="1px" borderradius="0″ stylecolor="" align="none" link="" linktarget="_self" animation_type="0″ animation_direction="down" animation_speed="0.1″ animation_offset="" hide_on_mobile="no" class="border-image" id=""]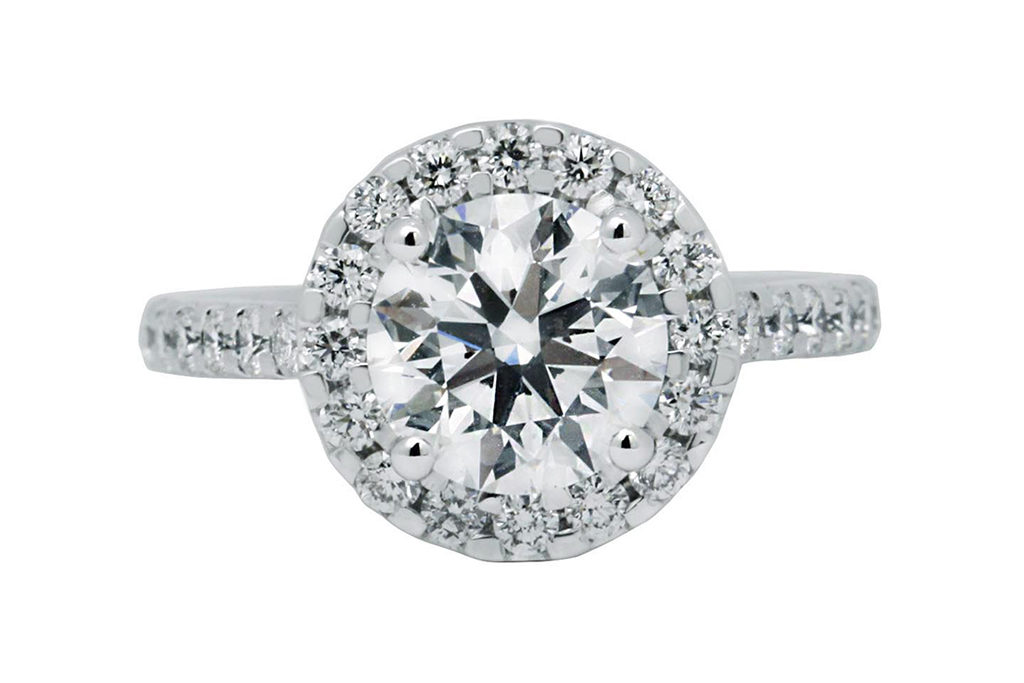 [/imageframe][/one_fourth][one_fourth last="no" spacing="yes" center_content="no" hide_on_mobile="no" background_color="" background_image="" background_repeat="no-repeat" background_position="left top" hover_type="none" link="" border_position="all" border_size="0px" border_color="" border_style="" padding="" margin_top="" margin_bottom="" animation_type="" animation_direction="" animation_speed="0.1″ animation_offset="" class="" id=""][imageframe lightbox="yes" gallery_id="main-gallery" lightbox_image="https://www.kalfin.com.au/wp-content/uploads/2016/09/Platinum-Claw-Halo-Engagement-Ring-1024×683.jpg" style_type="none" hover_type="zoomin" bordercolor="#f1f1f1″ bordersize="1px" borderradius="0″ stylecolor="" align="none" link="" linktarget="_self" animation_type="0″ animation_direction="down" animation_speed="0.1″ animation_offset="" hide_on_mobile="no" class="border-image" id=""]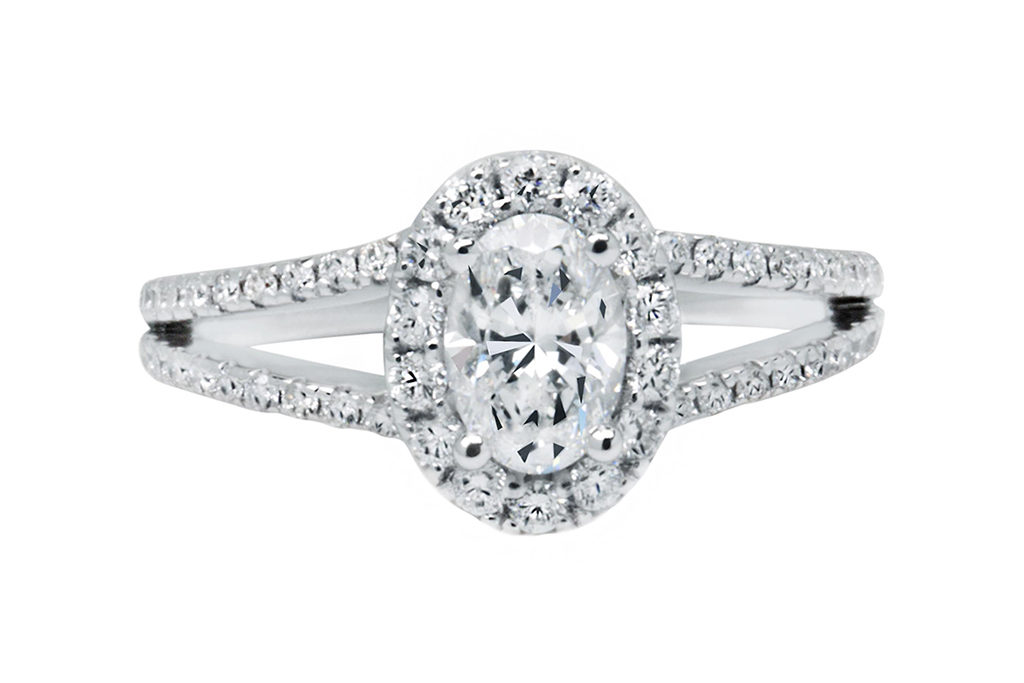 [/imageframe][/one_fourth][one_fourth last="yes" spacing="yes" center_content="no" hide_on_mobile="no" background_color="" background_image="" background_repeat="no-repeat" background_position="left top" hover_type="none" link="" border_position="all" border_size="0px" border_color="" border_style="" padding="" margin_top="" margin_bottom="" animation_type="" animation_direction="" animation_speed="0.1″ animation_offset="" class="" id=""][imageframe lightbox="yes" gallery_id="main-gallery" lightbox_image="https://www.kalfin.com.au/wp-content/uploads/2016/09/Platinum-Cushion-Halo-Proposal-Ring-1024×683.jpg" style_type="none" hover_type="zoomin" bordercolor="#f1f1f1″ bordersize="1px" borderradius="0″ stylecolor="" align="none" link="" linktarget="_self" animation_type="0″ animation_direction="down" animation_speed="0.1″ animation_offset="" hide_on_mobile="no" class="border-image" id=""]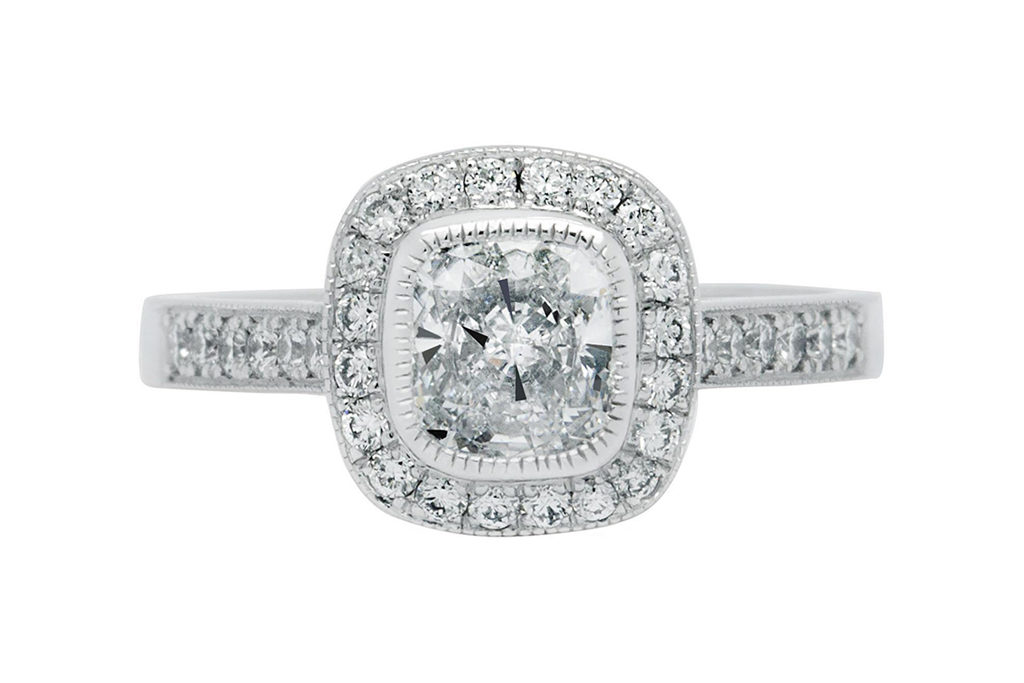 [/imageframe][/one_fourth][/fullwidth][fullwidth background_color="" background_image="" background_parallax="none" enable_mobile="no" parallax_speed="0.3″ background_repeat="no-repeat" background_position="left top" video_url="" video_aspect_ratio="16:9″ video_webm="" video_mp4="" video_ogv="" video_preview_image="" overlay_color="" overlay_opacity="0.5″ video_mute="yes" video_loop="yes" fade="no" border_size="0px" border_color="" border_style="solid" padding_top="20″ padding_bottom="20″ padding_left="30px" padding_right="30px" hundred_percent="yes" equal_height_columns="no" hide_on_mobile="no" menu_anchor="" class="" id=""][separator style_type="single" top_margin="0″ bottom_margin="50px" sep_color="#cbaa5c" border_size="2px" icon="" icon_circle="" icon_circle_color="" width="30%" alignment="left" class="" id=""][fusion_text]As the name suggests, a diamond halo engagement ring is a style where the central diamond is surrounded by smaller diamonds.
It is a truly captivating unity of size and glamour. Not limited by the shape of the central stone, the halo is customisable to your individual requirements and budget. This style of ring is sure to impress.
The overall aim of the halo engagement ring is to add both size and sparkle to a diamond or colour gemstone ring. The use of a halo will often make the centre stone appear larger.
Diamond halo rings can be made using a round brilliant cut, cushion cut, pear-shape cut, emerald cut and even with an oval-shaped diamond, to list just a few. These central diamonds can either be bezel or claw set. The smaller diamonds that form the halo can be pave set, claw set or even grain set. Continuing with diamonds on the band is an option, based on your individual taste.
A popular variation to the diamond halo ring is the double halo engagement ring, featuring two rows of diamonds encasing the central stone. The double halo ring can be made with or without a gap between the two borders and the central diamond or coloured gemstone.
Diamond halo rings are a great way to emphasize smaller size central diamonds and are a fraction of the cost of a larger diamond.
At Kalfin Jewellery, we custom-make all our diamond halo engagement rings in all shapes and sizes. This process allows us to meet your individual needs and budget. All our diamond halo rings are available in 18 carat white gold, yellow gold, rose gold and platinum.
The halo design can also be applied to coloured gemstones in any shape or size.
Kalfin Jewellery has a large selection of diamond halo engagement rings on display and a vast portfolio of previously commissioned works. With your ideas and pictures, this huge range can become the basis of your decision or simply an inspiration to custom-make a unique ring of your choice.
Expert advice and guidance from our designers will help you choose or create a design that suits your style and budget.
We welcome you to arrange an obligation-free consultation at our Collins Street boutique in the Melbourne CBD to explore your choices of engagement jewellery. Our tutorial with real loose diamonds and coloured gemstones will ensure you make an informed decision that is tailored to your specific needs. Dealing direct with the designer also ensures great value for money and guarantees your satisfaction.[/fusion_text][fusion_text]– Anthony Kalfin –[/fusion_text][/fullwidth][fullwidth background_color="#ffffff" background_image="" background_parallax="none" enable_mobile="no" parallax_speed="0.3″ background_repeat="no-repeat" background_position="center top" video_url="" video_aspect_ratio="16:9″ video_webm="" video_mp4="" video_ogv="" video_preview_image="" overlay_color="" overlay_opacity="0.5″ video_mute="yes" video_loop="yes" fade="no" border_size="0px" border_color="" border_style="solid" padding_top="20px" padding_bottom="20px" padding_left="0″ padding_right="0″ hundred_percent="yes" equal_height_columns="yes" hide_on_mobile="no" menu_anchor="" class="small-background" id=""][one_half last="no" spacing="no" center_content="yes" hide_on_mobile="no" background_color="" background_image="https://www.kalfin.com.au/wp-content/uploads/2016/09/1677958.jpg" background_repeat="no-repeat" background_position="right top" hover_type="none" link="" border_position="all" border_size="0px" border_color="" border_style="solid" padding="" margin_top="" margin_bottom="" animation_type="0″ animation_direction="down" animation_speed="0.1″ animation_offset="" class="" id=""][/one_half][one_half last="yes" spacing="no" center_content="no" hide_on_mobile="no" background_color="#000000″ background_image="" background_repeat="no-repeat" background_position="left top" hover_type="none" link="" border_position="all" border_size="0px" border_color="" border_style="solid" padding="" margin_top="" margin_bottom="" animation_type="0″ animation_direction="down" animation_speed="0.1″ animation_offset="" class="small-background" id=""][fusion_text]"Anthony was fantastic! – He was very knowledgeable and guided me through the whole process. The final ring which we designed was amazing and she loved it! Thank you very much Anthony! I definitely recommend him if you are looking for a ring!"[/fusion_text][fusion_text]Andrew T.[/fusion_text][/one_half][/fullwidth][separator style_type="none" top_margin="50px" bottom_margin="" sep_color="" border_size="" icon="" icon_circle="" icon_circle_color="" width="" alignment="center" class="" id=""][fullwidth background_color="" background_image="" background_parallax="none" enable_mobile="no" parallax_speed="0.3″ background_repeat="no-repeat" background_position="left top" video_url="" video_aspect_ratio="16:9″ video_webm="" video_mp4="" video_ogv="" video_preview_image="" overlay_color="" overlay_opacity="0.5″ video_mute="yes" video_loop="yes" fade="no" border_size="0px" border_color="" border_style="solid" padding_top="20″ padding_bottom="20″ padding_left="30px" padding_right="30px" hundred_percent="no" equal_height_columns="no" hide_on_mobile="no" menu_anchor="" class="" id=""][title size="3″ content_align="center" style_type="none" sep_color="" margin_top="" margin_bottom="30px" class="" id=""]More Engagement Rings…[/title][/fullwidth][fullwidth background_color="" background_image="" background_parallax="none" enable_mobile="no" parallax_speed="0.3″ background_repeat="no-repeat" background_position="left top" video_url="" video_aspect_ratio="16:9″ video_webm="" video_mp4="" video_ogv="" video_preview_image="" overlay_color="" overlay_opacity="0.5″ video_mute="yes" video_loop="yes" fade="no" border_size="0px" border_color="" border_style="solid" padding_top="20″ padding_bottom="20″ padding_left="30px" padding_right="30px" hundred_percent="no" equal_height_columns="no" hide_on_mobile="no" menu_anchor="" class="" id=""][one_third last="no" spacing="yes" center_content="no" hide_on_mobile="no" background_color="" background_image="" background_repeat="no-repeat" background_position="left top" hover_type="none" link="" border_position="all" border_size="0px" border_color="" border_style="" padding="" margin_top="" margin_bottom="" animation_type="" animation_direction="" animation_speed="0.1″ animation_offset="" class="" id=""][imageframe lightbox="no" gallery_id="" lightbox_image="" style_type="none" hover_type="zoomin" bordercolor="#f1f1f1″ bordersize="1px" borderradius="0″ stylecolor="" align="center" link="" linktarget="_self" animation_type="fade" animation_direction="down" animation_speed="0.1″ animation_offset="" hide_on_mobile="no" class="border-image" id=""]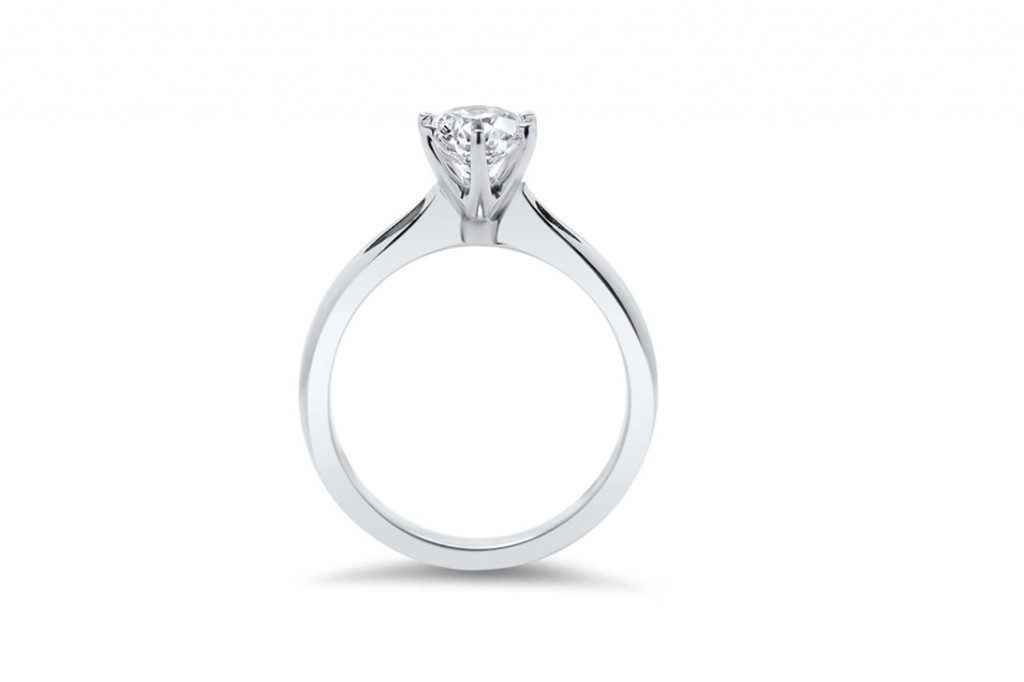 [/imageframe][fusion_text]
[/fusion_text][/one_third][one_third last="no" spacing="yes" center_content="no" hide_on_mobile="no" background_color="" background_image="" background_repeat="no-repeat" background_position="left top" hover_type="none" link="" border_position="all" border_size="0px" border_color="" border_style="" padding="" margin_top="" margin_bottom="" animation_type="" animation_direction="" animation_speed="0.1″ animation_offset="" class="" id=""][imageframe lightbox="no" gallery_id="" lightbox_image="" style_type="none" hover_type="zoomin" bordercolor="#f1f1f1″ bordersize="1px" borderradius="0″ stylecolor="" align="center" link="" linktarget="_self" animation_type="fade" animation_direction="down" animation_speed="0.1″ animation_offset="" hide_on_mobile="no" class="border-image" id=""]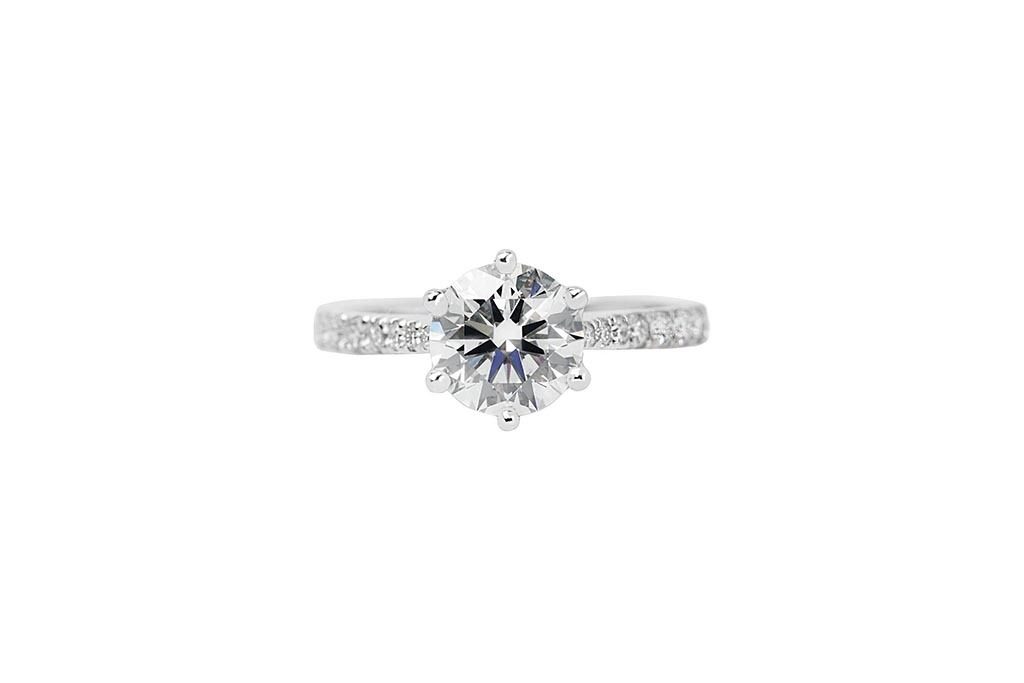 [/imageframe][fusion_text]
[/fusion_text][/one_third][one_third last="yes" spacing="yes" center_content="no" hide_on_mobile="no" background_color="" background_image="" background_repeat="no-repeat" background_position="left top" hover_type="none" link="" border_position="all" border_size="0px" border_color="" border_style="" padding="" margin_top="" margin_bottom="" animation_type="" animation_direction="" animation_speed="0.1″ animation_offset="" class="" id=""][imageframe lightbox="no" gallery_id="" lightbox_image="" style_type="none" hover_type="zoomin" bordercolor="#f1f1f1″ bordersize="1px" borderradius="0″ stylecolor="" align="center" link="" linktarget="_self" animation_type="fade" animation_direction="down" animation_speed="0.1″ animation_offset="" hide_on_mobile="no" class="border-image" id=""]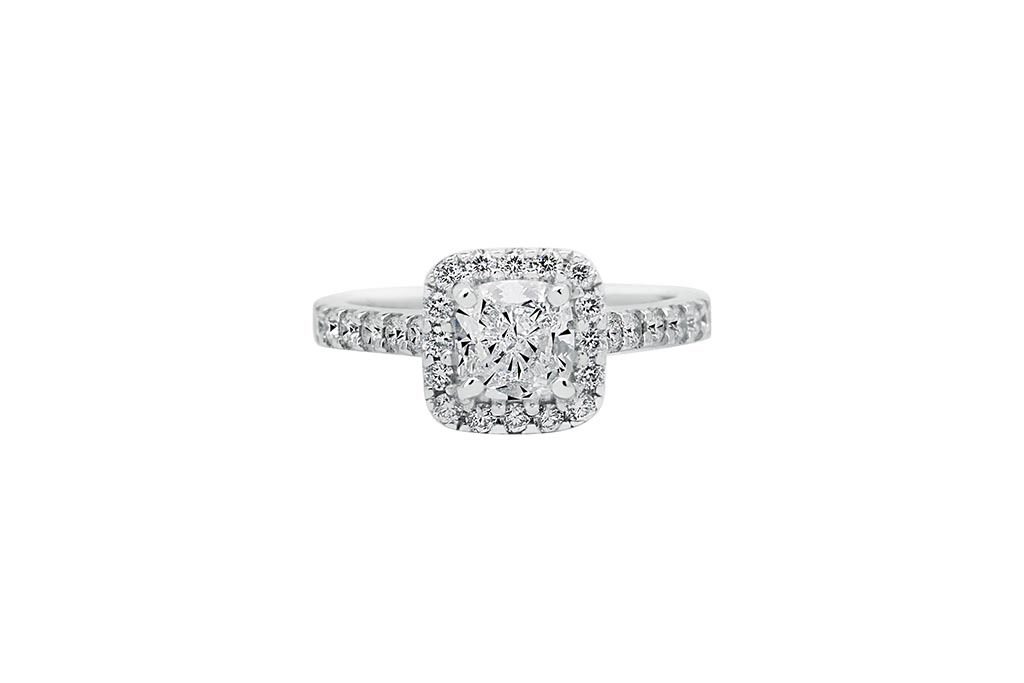 [/imageframe][fusion_text]
[/fusion_text][/one_third][one_third last="no" spacing="yes" center_content="no" hide_on_mobile="no" background_color="" background_image="" background_repeat="no-repeat" background_position="left top" hover_type="none" link="" border_position="all" border_size="0px" border_color="" border_style="" padding="" margin_top="" margin_bottom="" animation_type="" animation_direction="" animation_speed="0.1″ animation_offset="" class="" id=""][imageframe lightbox="no" gallery_id="" lightbox_image="" style_type="none" hover_type="zoomin" bordercolor="#f1f1f1″ bordersize="1px" borderradius="0″ stylecolor="" align="center" link="" linktarget="_self" animation_type="fade" animation_direction="down" animation_speed="0.1″ animation_offset="" hide_on_mobile="no" class="border-image" id=""]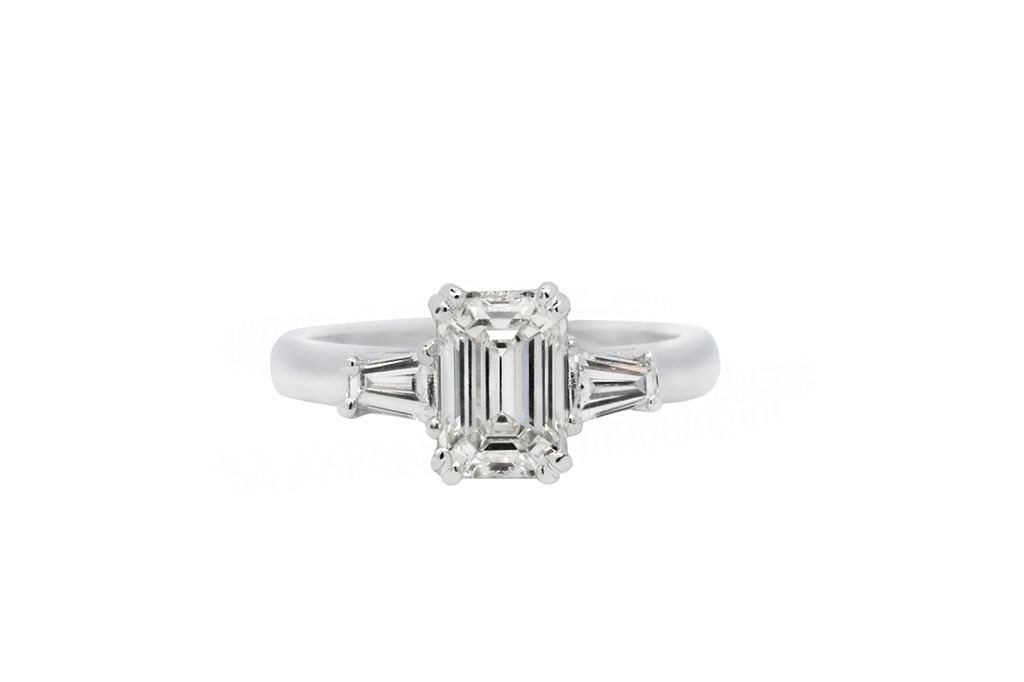 [/imageframe][fusion_text]
[/fusion_text][/one_third][one_third last="no" spacing="yes" center_content="no" hide_on_mobile="no" background_color="" background_image="" background_repeat="no-repeat" background_position="left top" hover_type="none" link="" border_position="all" border_size="0px" border_color="" border_style="" padding="" margin_top="" margin_bottom="" animation_type="" animation_direction="" animation_speed="0.1″ animation_offset="" class="" id=""][imageframe lightbox="no" gallery_id="" lightbox_image="" style_type="none" hover_type="zoomin" bordercolor="#f1f1f1″ bordersize="1px" borderradius="0″ stylecolor="" align="center" link="" linktarget="_self" animation_type="fade" animation_direction="down" animation_speed="0.1″ animation_offset="" hide_on_mobile="no" class="border-image" id=""]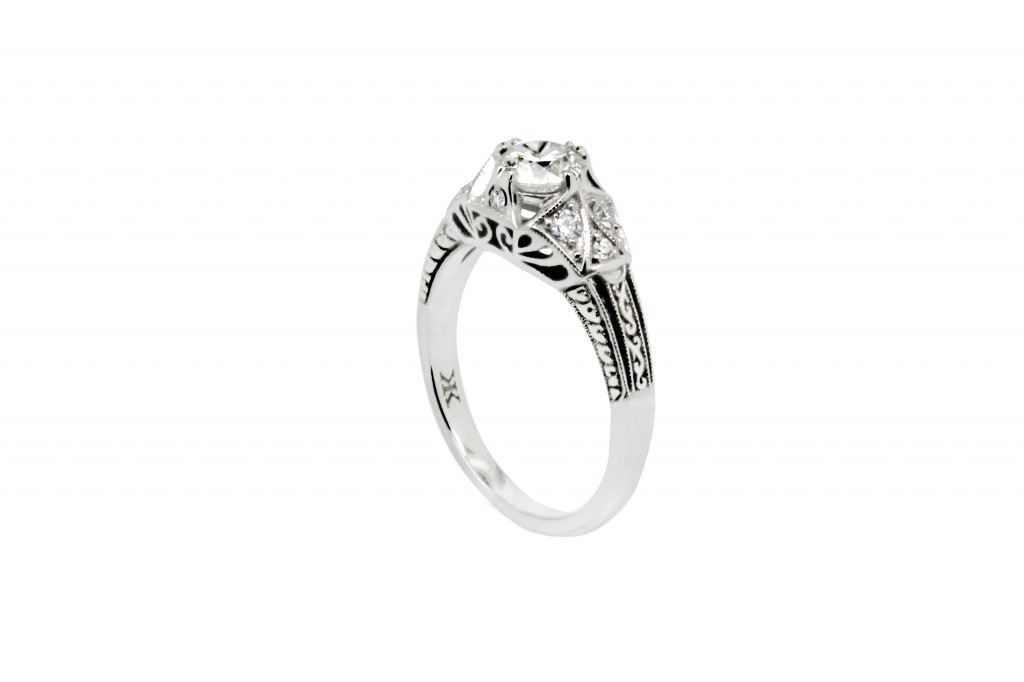 [/imageframe][fusion_text]
[/fusion_text][/one_third][one_third last="yes" spacing="yes" center_content="no" hide_on_mobile="no" background_color="" background_image="" background_repeat="no-repeat" background_position="left top" hover_type="none" link="" border_position="all" border_size="0px" border_color="" border_style="" padding="" margin_top="" margin_bottom="" animation_type="" animation_direction="" animation_speed="0.1″ animation_offset="" class="" id=""][imageframe lightbox="no" gallery_id="" lightbox_image="" style_type="none" hover_type="zoomin" bordercolor="#f1f1f1″ bordersize="1px" borderradius="0″ stylecolor="" align="center" link="" linktarget="_self" animation_type="fade" animation_direction="down" animation_speed="0.1″ animation_offset="" hide_on_mobile="no" class="border-image" id=""]
[/imageframe][fusion_text]
Custom Design Engagement Rings
[/fusion_text][/one_third][/fullwidth][fullwidth background_color="" background_image="" background_parallax="none" enable_mobile="no" parallax_speed="0.3″ background_repeat="no-repeat" background_position="left top" video_url="" video_aspect_ratio="16:9″ video_webm="" video_mp4="" video_ogv="" video_preview_image="" overlay_color="" overlay_opacity="0.5″ video_mute="yes" video_loop="yes" fade="no" border_size="0px" border_color="" border_style="solid" padding_top="0px" padding_bottom="5px" padding_left="" padding_right="" hundred_percent="no" equal_height_columns="no" hide_on_mobile="no" menu_anchor="" class="" id=""][separator style_type="none" top_margin="55″ bottom_margin="" sep_color="" border_size="" icon="" icon_circle="" icon_circle_color="" width="" alignment="" class="" id=""][tagline_box backgroundcolor="#ffffff" shadow="no" shadowopacity="0.5″ border="1px" bordercolor="#ebeef1″ highlightposition="top" content_alignment="center" link="https://www.kalfin.com.au/contact/" linktarget="_self" modal="" button_size="large" button_shape="square" button_type="flat" buttoncolor="" button="" title="Interested in our Engagement Rings?" description="To schedule a consultation or simply ask a question enter your details in the form below." margin_top="" margin_bottom="" animation_type="0″ animation_direction="down" animation_speed="0.1″ animation_offset="" class="" id=""]
[contact-form-7 404 "Not Found"]
[/tagline_box][/fullwidth]