[fullwidth background_color="" background_image="" background_parallax="none" enable_mobile="no" parallax_speed="0.3″ background_repeat="no-repeat" background_position="left top" video_url="" video_aspect_ratio="16:9″ video_webm="" video_mp4="" video_ogv="" video_preview_image="" overlay_color="" overlay_opacity="0.5″ video_mute="yes" video_loop="yes" fade="no" border_size="0px" border_color="" border_style="solid" padding_top="20″ padding_bottom="20″ padding_left="30″ padding_right="30″ hundred_percent="yes" equal_height_columns="no" hide_on_mobile="no" menu_anchor="" class="" id=""][title size="1″ content_align="left" style_type="none" sep_color="" margin_top="" margin_bottom="30px" class="" id=""]CUSTOM DESIGN WEDDING RINGS FOR HER[/title][separator style_type="single" top_margin="0″ bottom_margin="50px" sep_color="#cbaa5c" border_size="2px" icon="" icon_circle="" icon_circle_color="" width="30%" alignment="left" class="" id=""][one_fourth last="no" spacing="yes" center_content="no" hide_on_mobile="no" background_color="" background_image="" background_repeat="no-repeat" background_position="left top" hover_type="none" link="" border_position="all" border_size="0px" border_color="" border_style="" padding="" margin_top="" margin_bottom="" animation_type="" animation_direction="" animation_speed="0.1″ animation_offset="" class="" id=""][imageframe lightbox="yes" gallery_id="main-gallery" lightbox_image="https://www.kalfin.com.au/wp-content/uploads/2016/09/Platinum-5-stone-diamond-ring-by-Kalfin-Jewellery.jpg" style_type="none" hover_type="zoomin" bordercolor="#f1f1f1″ bordersize="1px" borderradius="0″ stylecolor="" align="none" link="" linktarget="_self" animation_type="0″ animation_direction="down" animation_speed="0.1″ animation_offset="" hide_on_mobile="no" class="border-image" id=""]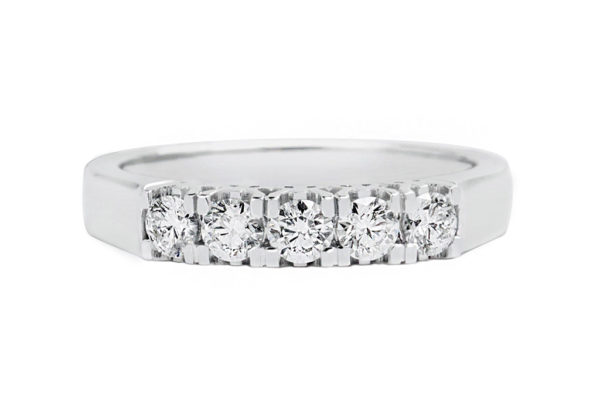 [/imageframe][/one_fourth][one_fourth last="no" spacing="yes" center_content="no" hide_on_mobile="no" background_color="" background_image="" background_repeat="no-repeat" background_position="left top" hover_type="none" link="" border_position="all" border_size="0px" border_color="" border_style="" padding="" margin_top="" margin_bottom="" animation_type="" animation_direction="" animation_speed="0.1″ animation_offset="" class="" id=""][imageframe lightbox="yes" gallery_id="main-gallery" lightbox_image="https://www.kalfin.com.au/wp-content/uploads/2016/09/18ct-white-gold-cut-claw-setting-top-half-diamond-custom-design-wedding-band-by-Kalfin-Jewellery.jpg" style_type="none" hover_type="zoomin" bordercolor="#f1f1f1″ bordersize="1px" borderradius="0″ stylecolor="" align="none" link="" linktarget="_self" animation_type="0″ animation_direction="down" animation_speed="0.1″ animation_offset="" hide_on_mobile="no" class="border-image" id=""]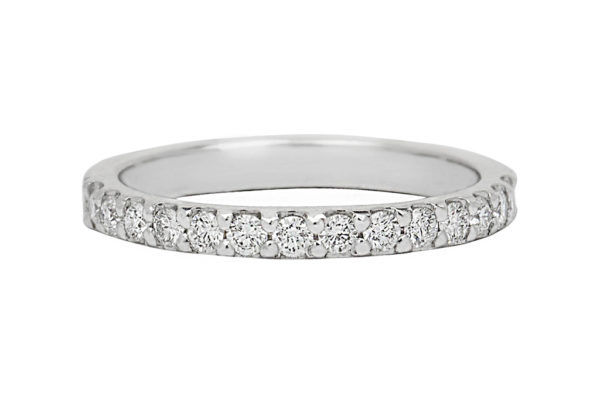 [/imageframe][/one_fourth][one_fourth last="no" spacing="yes" center_content="no" hide_on_mobile="no" background_color="" background_image="" background_repeat="no-repeat" background_position="left top" hover_type="none" link="" border_position="all" border_size="0px" border_color="" border_style="" padding="" margin_top="" margin_bottom="" animation_type="" animation_direction="" animation_speed="0.1″ animation_offset="" class="" id=""][imageframe lightbox="yes" gallery_id="main-gallery" lightbox_image="https://www.kalfin.com.au/wp-content/uploads/2016/09/18ct-white-gold-claw-set-top-half-baquette-diamond-wedding-band-by-Kalfin-Jewellery.jpg" style_type="none" hover_type="zoomin" bordercolor="#f1f1f1″ bordersize="1px" borderradius="0″ stylecolor="" align="none" link="" linktarget="_self" animation_type="0″ animation_direction="down" animation_speed="0.1″ animation_offset="" hide_on_mobile="no" class="border-image" id=""]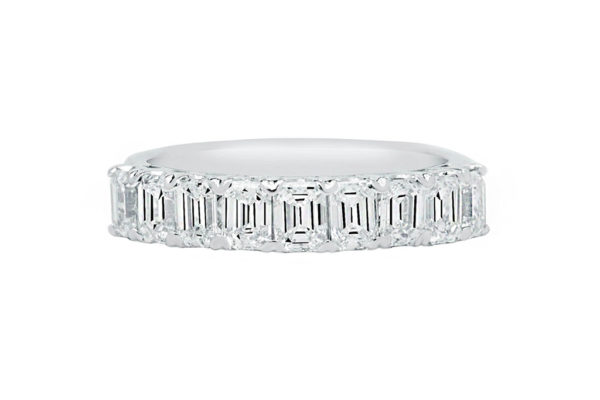 [/imageframe][/one_fourth][one_fourth last="yes" spacing="yes" center_content="no" hide_on_mobile="no" background_color="" background_image="" background_repeat="no-repeat" background_position="left top" hover_type="none" link="" border_position="all" border_size="0px" border_color="" border_style="" padding="" margin_top="" margin_bottom="" animation_type="" animation_direction="" animation_speed="0.1″ animation_offset="" class="" id=""][imageframe lightbox="yes" gallery_id="main-gallery" lightbox_image="https://www.kalfin.com.au/wp-content/uploads/2016/09/18ct-white-gold-7-stone-custom-made-diamond-eternity-ring-by-Kalfin-Jewellery.jpg" style_type="none" hover_type="zoomin" bordercolor="#f1f1f1″ bordersize="1px" borderradius="0″ stylecolor="" align="none" link="" linktarget="_self" animation_type="0″ animation_direction="down" animation_speed="0.1″ animation_offset="" hide_on_mobile="no" class="border-image" id=""]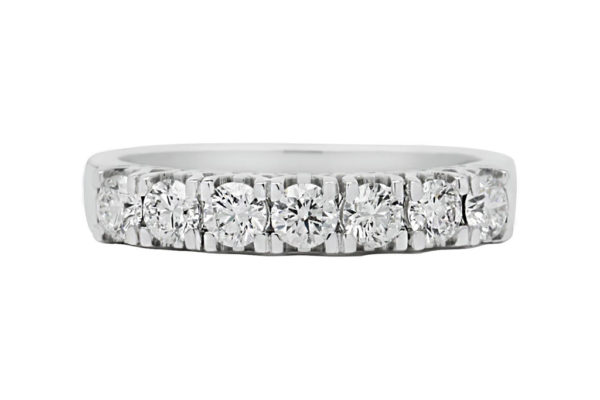 [/imageframe][/one_fourth][one_fourth last="no" spacing="yes" center_content="no" hide_on_mobile="no" background_color="" background_image="" background_repeat="no-repeat" background_position="left top" hover_type="none" link="" border_position="all" border_size="0px" border_color="" border_style="" padding="" margin_top="" margin_bottom="" animation_type="" animation_direction="" animation_speed="0.1″ animation_offset="" class="" id=""][imageframe lightbox="yes" gallery_id="main-gallery" lightbox_image="https://www.kalfin.com.au/wp-content/uploads/2016/09/18ct-2-tone-gold-grain-set-top-half-diamond-band-by-Kalfin-Jewellery.jpg" style_type="none" hover_type="zoomin" bordercolor="#f1f1f1″ bordersize="1px" borderradius="0″ stylecolor="" align="none" link="" linktarget="_self" animation_type="0″ animation_direction="down" animation_speed="0.1″ animation_offset="" hide_on_mobile="no" class="border-image" id=""]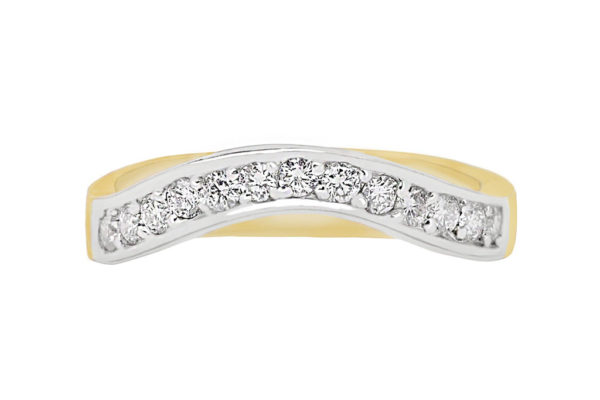 [/imageframe][/one_fourth][one_fourth last="no" spacing="yes" center_content="no" hide_on_mobile="no" background_color="" background_image="" background_repeat="no-repeat" background_position="left top" hover_type="none" link="" border_position="all" border_size="0px" border_color="" border_style="" padding="" margin_top="" margin_bottom="" animation_type="" animation_direction="" animation_speed="0.1″ animation_offset="" class="" id=""][imageframe lightbox="yes" gallery_id="main-gallery" lightbox_image="https://www.kalfin.com.au/wp-content/uploads/2016/09/18ct-2-tone-cust-claw-setting-top-half-custom-made-diamond-wedding-ring-by-Kalfin-Jewellery.jpg" style_type="none" hover_type="zoomin" bordercolor="#f1f1f1″ bordersize="1px" borderradius="0″ stylecolor="" align="none" link="" linktarget="_self" animation_type="0″ animation_direction="down" animation_speed="0.1″ animation_offset="" hide_on_mobile="no" class="border-image" id=""]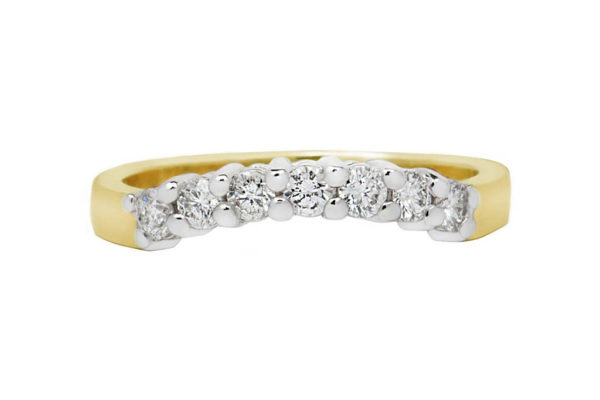 [/imageframe][/one_fourth][one_fourth last="no" spacing="yes" center_content="no" hide_on_mobile="no" background_color="" background_image="" background_repeat="no-repeat" background_position="left top" hover_type="none" link="" border_position="all" border_size="0px" border_color="" border_style="" padding="" margin_top="" margin_bottom="" animation_type="" animation_direction="" animation_speed="0.1″ animation_offset="" class="" id=""][imageframe lightbox="yes" gallery_id="main-gallery" lightbox_image="https://www.kalfin.com.au/wp-content/uploads/2016/09/Custom-made-wedding-band-replace-pink-one.jpg" style_type="none" hover_type="zoomin" bordercolor="#f1f1f1″ bordersize="1px" borderradius="0″ stylecolor="" align="none" link="" linktarget="_self" animation_type="0″ animation_direction="down" animation_speed="0.1″ animation_offset="" hide_on_mobile="no" class="border-image" id=""]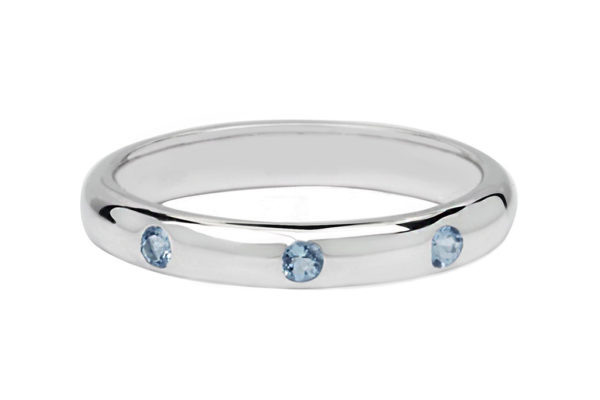 [/imageframe][/one_fourth][one_fourth last="yes" spacing="yes" center_content="no" hide_on_mobile="no" background_color="" background_image="" background_repeat="no-repeat" background_position="left top" hover_type="none" link="" border_position="all" border_size="0px" border_color="" border_style="" padding="" margin_top="" margin_bottom="" animation_type="" animation_direction="" animation_speed="0.1″ animation_offset="" class="" id=""][imageframe lightbox="yes" gallery_id="main-gallery" lightbox_image="https://www.kalfin.com.au/wp-content/uploads/2016/10/18ct-white-gold-custom-made-diamond-wedding-ring-by-Kalfin-Jewellery.jpg" style_type="none" hover_type="zoomin" bordercolor="#f1f1f1″ bordersize="1px" borderradius="0″ stylecolor="" align="none" link="" linktarget="_self" animation_type="0″ animation_direction="down" animation_speed="0.1″ animation_offset="" hide_on_mobile="no" class="border-image" id=""]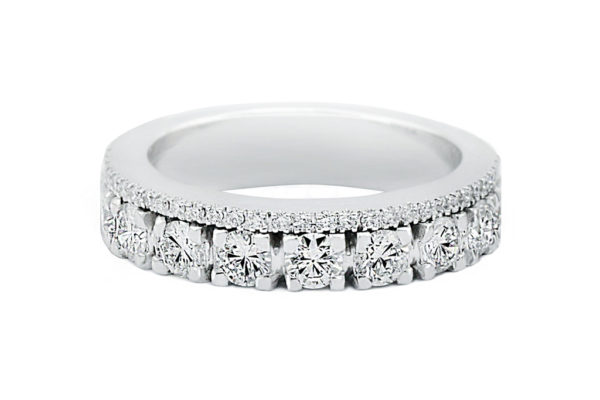 [/imageframe][/one_fourth][separator style_type="single" top_margin="0″ bottom_margin="50px" sep_color="#cbaa5c" border_size="2px" icon="" icon_circle="" icon_circle_color="" width="30%" alignment="left" class="" id=""][fusion_text]More Wedding Rings For Her »[/fusion_text][/fullwidth][separator style_type="none" top_margin="30px" bottom_margin="" sep_color="" border_size="" icon="" icon_circle="" icon_circle_color="" width="" alignment="center" class="" id=""][fullwidth background_color="" background_image="" background_parallax="none" enable_mobile="no" parallax_speed="0.3″ background_repeat="no-repeat" background_position="left top" video_url="" video_aspect_ratio="16:9″ video_webm="" video_mp4="" video_ogv="" video_preview_image="" overlay_color="" overlay_opacity="0.5″ video_mute="yes" video_loop="yes" fade="no" border_size="0px" border_color="" border_style="solid" padding_top="20″ padding_bottom="20″ padding_left="30″ padding_right="30″ hundred_percent="yes" equal_height_columns="no" hide_on_mobile="no" menu_anchor="" class="" id=""][title size="1″ content_align="left" style_type="none" sep_color="" margin_top="" margin_bottom="30px" class="" id=""]CUSTOM DESIGN WEDDING RINGS FOR HIM[/title][separator style_type="single" top_margin="0″ bottom_margin="50px" sep_color="#cbaa5c" border_size="2px" icon="" icon_circle="" icon_circle_color="" width="30%" alignment="left" class="" id=""][one_fourth last="no" spacing="yes" center_content="no" hide_on_mobile="no" background_color="" background_image="" background_repeat="no-repeat" background_position="left top" hover_type="none" link="" border_position="all" border_size="0px" border_color="" border_style="" padding="" margin_top="" margin_bottom="" animation_type="" animation_direction="" animation_speed="0.1″ animation_offset="" class="" id=""][imageframe lightbox="yes" gallery_id="main-gallery" lightbox_image="https://www.kalfin.com.au/wp-content/uploads/2016/09/Platinum-custom-design-plain-gents-ring-by-Kalfin-Jewellery-2.jpg" style_type="none" hover_type="zoomin" bordercolor="#f1f1f1″ bordersize="1px" borderradius="0″ stylecolor="" align="none" link="" linktarget="_self" animation_type="0″ animation_direction="down" animation_speed="0.1″ animation_offset="" hide_on_mobile="no" class="border-image" id=""]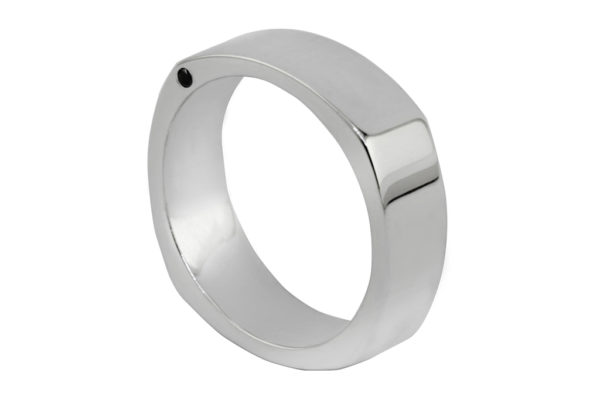 [/imageframe][/one_fourth][one_fourth last="no" spacing="yes" center_content="no" hide_on_mobile="no" background_color="" background_image="" background_repeat="no-repeat" background_position="left top" hover_type="none" link="" border_position="all" border_size="0px" border_color="" border_style="" padding="" margin_top="" margin_bottom="" animation_type="" animation_direction="" animation_speed="0.1″ animation_offset="" class="" id=""][imageframe lightbox="yes" gallery_id="main-gallery" lightbox_image="https://www.kalfin.com.au/wp-content/uploads/2016/09/Platinum-custom-design-Gents-ring-princess-cut-diamond-on-top-by-Kalfin-Jewellery.jpg" style_type="none" hover_type="zoomin" bordercolor="#f1f1f1″ bordersize="1px" borderradius="0″ stylecolor="" align="none" link="" linktarget="_self" animation_type="0″ animation_direction="down" animation_speed="0.1″ animation_offset="" hide_on_mobile="no" class="border-image" id=""]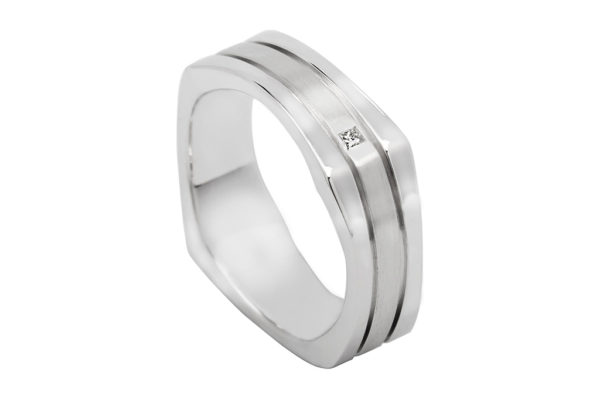 [/imageframe][/one_fourth][one_fourth last="no" spacing="yes" center_content="no" hide_on_mobile="no" background_color="" background_image="" background_repeat="no-repeat" background_position="left top" hover_type="none" link="" border_position="all" border_size="0px" border_color="" border_style="" padding="" margin_top="" margin_bottom="" animation_type="" animation_direction="" animation_speed="0.1″ animation_offset="" class="" id=""][imageframe lightbox="yes" gallery_id="main-gallery" lightbox_image="https://www.kalfin.com.au/wp-content/uploads/2016/09/18ct-white-gold-plain-gents-ring-round-black-diamond-centre-by-Kalfin-Jewellery.jpg" style_type="none" hover_type="zoomin" bordercolor="#f1f1f1″ bordersize="1px" borderradius="0″ stylecolor="" align="none" link="" linktarget="_self" animation_type="0″ animation_direction="down" animation_speed="0.1″ animation_offset="" hide_on_mobile="no" class="border-image" id=""]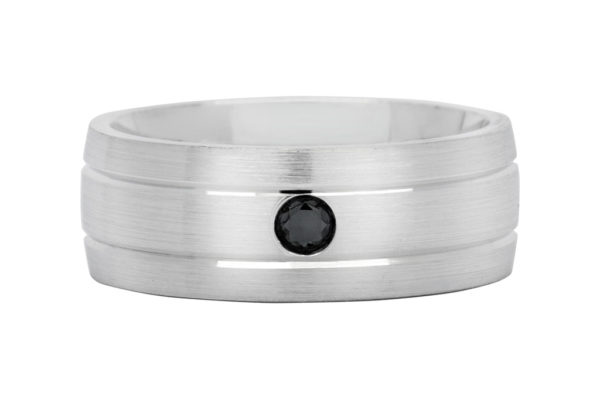 [/imageframe][/one_fourth][one_fourth last="yes" spacing="yes" center_content="no" hide_on_mobile="no" background_color="" background_image="" background_repeat="no-repeat" background_position="left top" hover_type="none" link="" border_position="all" border_size="0px" border_color="" border_style="" padding="" margin_top="" margin_bottom="" animation_type="" animation_direction="" animation_speed="0.1″ animation_offset="" class="" id=""][imageframe lightbox="yes" gallery_id="main-gallery" lightbox_image="https://www.kalfin.com.au/wp-content/uploads/2016/09/18ct-white-gold-custom-design-gents-ring-by-Kalfin-Jewellery.jpg" style_type="none" hover_type="zoomin" bordercolor="#f1f1f1″ bordersize="1px" borderradius="0″ stylecolor="" align="none" link="" linktarget="_self" animation_type="0″ animation_direction="down" animation_speed="0.1″ animation_offset="" hide_on_mobile="no" class="border-image" id=""]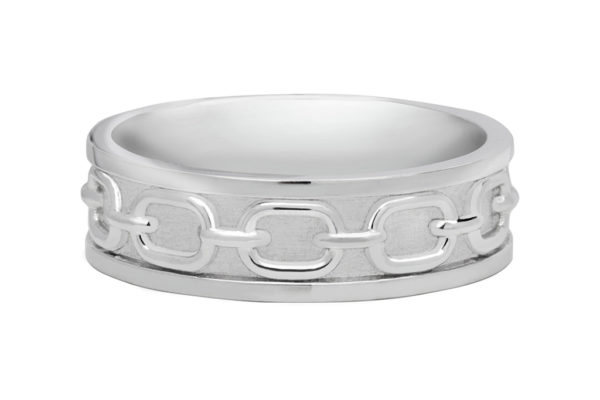 [/imageframe][/one_fourth][one_fourth last="no" spacing="yes" center_content="no" hide_on_mobile="no" background_color="" background_image="" background_repeat="no-repeat" background_position="left top" hover_type="none" link="" border_position="all" border_size="0px" border_color="" border_style="" padding="" margin_top="" margin_bottom="" animation_type="" animation_direction="" animation_speed="0.1″ animation_offset="" class="" id=""][imageframe lightbox="yes" gallery_id="main-gallery" lightbox_image="https://www.kalfin.com.au/wp-content/uploads/2016/09/18ct-white-gold-custom-design-diamond-gents-ring-cushion-cut-yellow-diamond-centre-by-Kalfin-Jewellery.jpg" style_type="none" hover_type="zoomin" bordercolor="#f1f1f1″ bordersize="1px" borderradius="0″ stylecolor="" align="none" link="" linktarget="_self" animation_type="0″ animation_direction="down" animation_speed="0.1″ animation_offset="" hide_on_mobile="no" class="border-image" id=""]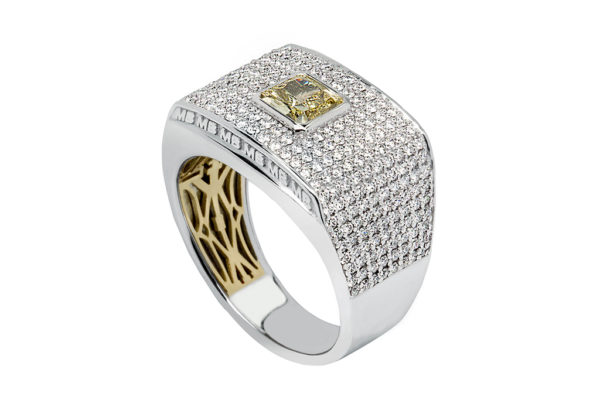 [/imageframe][/one_fourth][one_fourth last="no" spacing="yes" center_content="no" hide_on_mobile="no" background_color="" background_image="" background_repeat="no-repeat" background_position="left top" hover_type="none" link="" border_position="all" border_size="0px" border_color="" border_style="" padding="" margin_top="" margin_bottom="" animation_type="" animation_direction="" animation_speed="0.1″ animation_offset="" class="" id=""][imageframe lightbox="yes" gallery_id="main-gallery" lightbox_image="https://www.kalfin.com.au/wp-content/uploads/2016/09/18ct-white-gold-custom-design-gents-ring-with-black-diamond-and-white-diamond-by-Kalfin-Jewellery.jpg" style_type="none" hover_type="zoomin" bordercolor="#f1f1f1″ bordersize="1px" borderradius="0″ stylecolor="" align="none" link="" linktarget="_self" animation_type="0″ animation_direction="down" animation_speed="0.1″ animation_offset="" hide_on_mobile="no" class="border-image" id=""]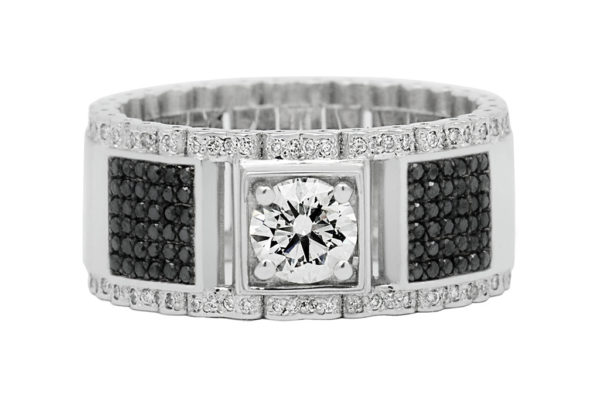 [/imageframe][/one_fourth][one_fourth last="no" spacing="yes" center_content="no" hide_on_mobile="no" background_color="" background_image="" background_repeat="no-repeat" background_position="left top" hover_type="none" link="" border_position="all" border_size="0px" border_color="" border_style="" padding="" margin_top="" margin_bottom="" animation_type="" animation_direction="" animation_speed="0.1″ animation_offset="" class="" id=""][imageframe lightbox="yes" gallery_id="main-gallery" lightbox_image="https://www.kalfin.com.au/wp-content/uploads/2016/10/18ct-yellow-gold-custom-made-gents-ring.jpg" style_type="none" hover_type="zoomin" bordercolor="#f1f1f1″ bordersize="1px" borderradius="0″ stylecolor="" align="none" link="" linktarget="_self" animation_type="0″ animation_direction="down" animation_speed="0.1″ animation_offset="" hide_on_mobile="no" class="border-image" id=""]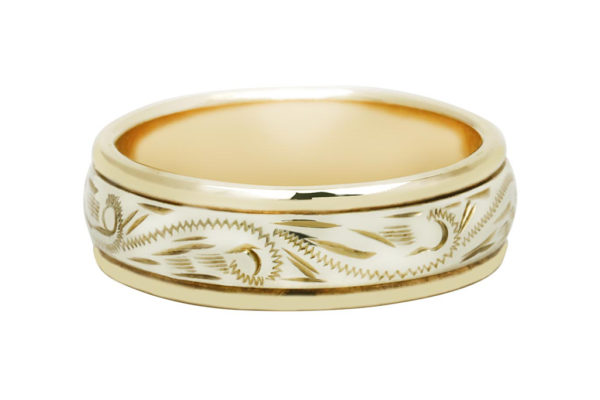 [/imageframe][/one_fourth][one_fourth last="yes" spacing="yes" center_content="no" hide_on_mobile="no" background_color="" background_image="" background_repeat="no-repeat" background_position="left top" hover_type="none" link="" border_position="all" border_size="0px" border_color="" border_style="" padding="" margin_top="" margin_bottom="" animation_type="" animation_direction="" animation_speed="0.1″ animation_offset="" class="" id=""][imageframe lightbox="yes" gallery_id="main-gallery" lightbox_image="https://www.kalfin.com.au/wp-content/uploads/2016/10/18ct-Pink-gold-custom-made-gents-ring-by-Kalfin-Jewellery12.jpg" style_type="none" hover_type="zoomin" bordercolor="#f1f1f1″ bordersize="1px" borderradius="0″ stylecolor="" align="none" link="" linktarget="_self" animation_type="0″ animation_direction="down" animation_speed="0.1″ animation_offset="" hide_on_mobile="no" class="border-image" id=""]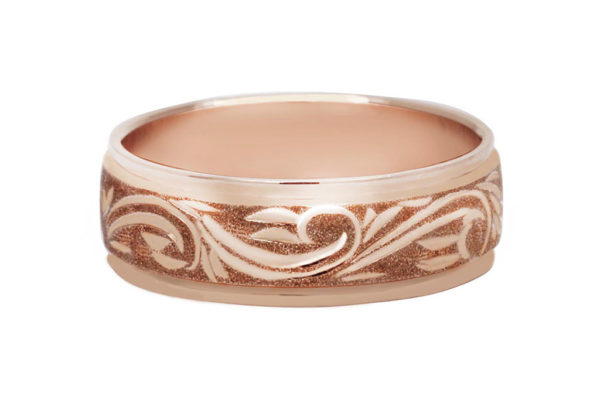 [/imageframe][/one_fourth][separator style_type="single" top_margin="0″ bottom_margin="50px" sep_color="#cbaa5c" border_size="2px" icon="" icon_circle="" icon_circle_color="" width="30%" alignment="left" class="" id=""][fusion_text]More Wedding Rings For Him »[/fusion_text][/fullwidth][separator style_type="none" top_margin="30px" bottom_margin="" sep_color="" border_size="" icon="" icon_circle="" icon_circle_color="" width="" alignment="center" class="" id=""][fullwidth background_color="" background_image="" background_parallax="none" enable_mobile="no" parallax_speed="0.3″ background_repeat="no-repeat" background_position="left top" video_url="" video_aspect_ratio="16:9″ video_webm="" video_mp4="" video_ogv="" video_preview_image="" overlay_color="" overlay_opacity="0.5″ video_mute="yes" video_loop="yes" fade="no" border_size="0px" border_color="" border_style="solid" padding_top="20″ padding_bottom="20″ padding_left="30px" padding_right="30px" hundred_percent="yes" equal_height_columns="no" hide_on_mobile="no" menu_anchor="" class="" id=""][fusion_text]At Kalfin Jewellery, we pride ourselves in the design and production of custom-made wedding rings. We believe each wedding ring should be as special and unique as the very relationship and bond that it represents.
Our step-by-step approach with expert advice and guidance will create an enjoyable and memorable journey that helps you design the rings that will symbolise your unity forever. We can make a simple band unique, or customise it with an unlimited variety of design choices. Adding diamonds and coloured gemstones can add a level of flair, while engraving and intricate details ensure a unique wedding ring that is a reflection of your love.
We have a large selection of custom-made wedding bands for ladies and gents on display and a vast portfolio of previously commissioned works. With your ideas and pictures, this abundance of choice can become the basis of your decision or the beginning of your inspiration to customise a unique set of wedding bands that cater for your individual needs.
We welcome you to arrange an obligation-free consultation to explore your choices. Our wedding ring selection process will ensure you make an informed decision that is tailored for you and your budget. Dealing direct with the designer ensures great flexibility, value for money and your satisfaction.[/fusion_text][fusion_text]– Anthony Kalfin –[/fusion_text][/fullwidth][fullwidth background_color="#ffffff" background_image="" background_parallax="none" enable_mobile="no" parallax_speed="0.3″ background_repeat="no-repeat" background_position="center top" video_url="" video_aspect_ratio="16:9″ video_webm="" video_mp4="" video_ogv="" video_preview_image="" overlay_color="" overlay_opacity="0.5″ video_mute="yes" video_loop="yes" fade="no" border_size="0px" border_color="" border_style="solid" padding_top="20px" padding_bottom="20px" padding_left="0″ padding_right="0″ hundred_percent="yes" equal_height_columns="yes" hide_on_mobile="no" menu_anchor="" class="small-background" id=""][one_half last="no" spacing="no" center_content="yes" hide_on_mobile="no" background_color="" background_image="https://www.kalfin.com.au/wp-content/uploads/2016/09/1677958.jpg" background_repeat="no-repeat" background_position="right top" hover_type="none" link="" border_position="all" border_size="0px" border_color="" border_style="solid" padding="" margin_top="" margin_bottom="" animation_type="0″ animation_direction="down" animation_speed="0.1″ animation_offset="" class="" id=""][/one_half][one_half last="yes" spacing="no" center_content="no" hide_on_mobile="no" background_color="#000000″ background_image="" background_repeat="no-repeat" background_position="left top" hover_type="none" link="" border_position="all" border_size="0px" border_color="" border_style="solid" padding="" margin_top="" margin_bottom="" animation_type="0″ animation_direction="down" animation_speed="0.1″ animation_offset="" class="small-background" id=""][fusion_text]"Anthony was fantastic! – He was very knowledgeable and guided me through the whole process. The final ring which we designed was amazing and she loved it! Thank you very much Anthony! I definitely recommend him if you are looking for a ring!"[/fusion_text][fusion_text]Andrew T.[/fusion_text][/one_half][/fullwidth][fullwidth background_color="" background_image="" background_parallax="none" enable_mobile="no" parallax_speed="0.3″ background_repeat="no-repeat" background_position="left top" video_url="" video_aspect_ratio="16:9″ video_webm="" video_mp4="" video_ogv="" video_preview_image="" overlay_color="" overlay_opacity="0.5″ video_mute="yes" video_loop="yes" fade="no" border_size="0px" border_color="" border_style="solid" padding_top="20″ padding_bottom="20″ padding_left="30px" padding_right="30px" hundred_percent="yes" equal_height_columns="no" hide_on_mobile="no" menu_anchor="" class="" id=""][title size="3″ content_align="left" style_type="none" sep_color="" margin_top="" margin_bottom="30px" class="" id=""]More Wedding Rings…[/title][one_fourth last="no" spacing="yes" center_content="no" hide_on_mobile="no" background_color="" background_image="" background_repeat="no-repeat" background_position="left top" hover_type="none" link="" border_position="all" border_size="0px" border_color="" border_style="" padding="" margin_top="" margin_bottom="" animation_type="" animation_direction="" animation_speed="0.1″ animation_offset="" class="" id=""][imageframe lightbox="no" gallery_id="" lightbox_image="" style_type="none" hover_type="zoomin" bordercolor="#f1f1f1″ bordersize="1px" borderradius="0″ stylecolor="" align="none" link="https://www.kalfin.com.au/wedding-rings/womens/" linktarget="_self" animation_type="0″ animation_direction="down" animation_speed="0.1″ animation_offset="" hide_on_mobile="no" class="border-image" id=""]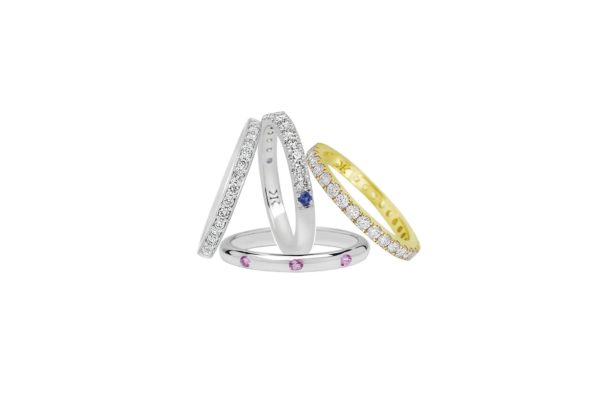 [/imageframe][fusion_text]
[/fusion_text][/one_fourth][one_fourth last="yes" spacing="yes" center_content="no" hide_on_mobile="no" background_color="" background_image="" background_repeat="no-repeat" background_position="left top" hover_type="none" link="" border_position="all" border_size="0px" border_color="" border_style="" padding="" margin_top="" margin_bottom="" animation_type="" animation_direction="" animation_speed="0.1″ animation_offset="" class="" id=""][imageframe lightbox="no" gallery_id="" lightbox_image="" style_type="none" hover_type="zoomin" bordercolor="#f1f1f1″ bordersize="1px" borderradius="0″ stylecolor="" align="none" link="https://www.kalfin.com.au/wedding-rings/mens/" linktarget="_self" animation_type="0″ animation_direction="down" animation_speed="0.1″ animation_offset="" hide_on_mobile="no" class="border-image" id=""]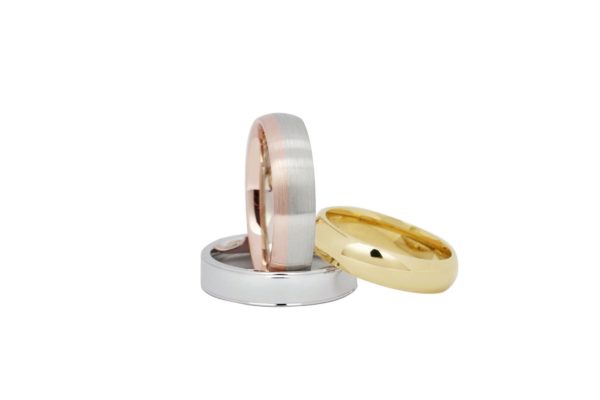 [/imageframe][fusion_text]
[/fusion_text][/one_fourth][/fullwidth][fullwidth background_color="" background_image="" background_parallax="none" enable_mobile="no" parallax_speed="0.3″ background_repeat="no-repeat" background_position="left top" video_url="" video_aspect_ratio="16:9″ video_webm="" video_mp4="" video_ogv="" video_preview_image="" overlay_color="" overlay_opacity="0.5″ video_mute="yes" video_loop="yes" fade="no" border_size="0px" border_color="" border_style="solid" padding_top="0px" padding_bottom="5px" padding_left="" padding_right="" hundred_percent="no" equal_height_columns="no" hide_on_mobile="no" menu_anchor="" class="" id=""][separator style_type="none" top_margin="55″ bottom_margin="" sep_color="" border_size="" icon="" icon_circle="" icon_circle_color="" width="" alignment="" class="" id=""][tagline_box backgroundcolor="#ffffff" shadow="no" shadowopacity="0.5″ border="1px" bordercolor="#ebeef1″ highlightposition="top" content_alignment="center" link="https://www.kalfin.com.au/contact/" linktarget="_self" modal="" button_size="large" button_shape="square" button_type="flat" buttoncolor="" button="" title="Interested in our Wedding Rings?" description="To schedule a consultation or simply ask a question enter your details in the form below." margin_top="" margin_bottom="" animation_type="0″ animation_direction="down" animation_speed="0.1″ animation_offset="" class="" id=""]
[contact-form-7 404 "Not Found"]
[/tagline_box][/fullwidth]